Hello to everyone. I will make a brief evaluation of FENER shares traded in Borsa İstanbul.
I was pretty busy today, I couldn't follow the market. When I looked at it in the evening, I saw that the FENER stock had gained a good value in the last two days. I regret every day that I didn't buy it for 21.50 liras anyway. I'm quite depressed today.
Stock has changed between 36.14 TL and 38.20 TL today. And at closing, it was closed at 37.50 TL.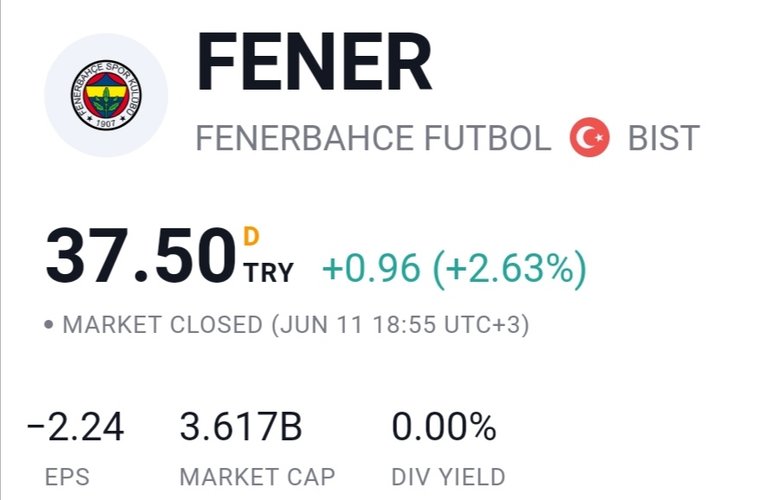 If I had bought it at 21.50, I would have earned 16 TL per stock today. It means about 74% profit. This opportunity is gone. But in the world of investment, the opportunity does not end. There is always. Skill can be appreciated.
By the way, the site I used to create the images, the technical analysis pin of tradingview still shows "buy".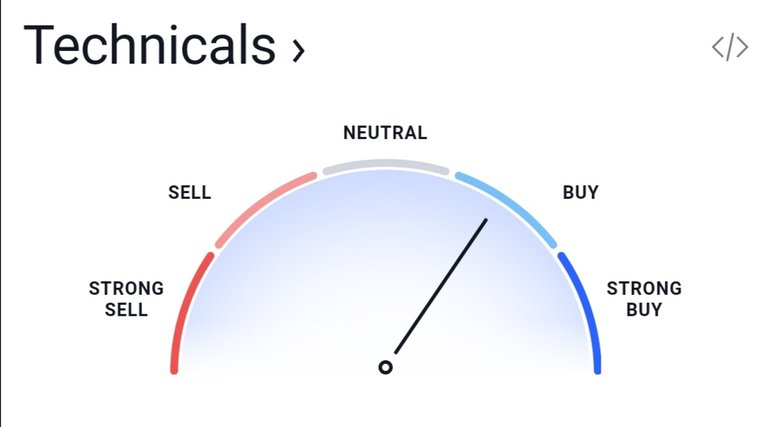 But it's hard for me to buy at these prices. I'm in financial trouble right now.
This summer period seems to be going well for sports stocks. Teams that will compete in Fenerbahçe and other European cups are hopeful for the future. In Fenerbahçe, there is an expectation that a Class A Coach will lead the team. There are both buying, selling and transfer expectations. These shape the share price.
However, these are all my subjective views. I don't want it to be perceived as investment advice. You have to make your investment decisions entirely yourself.
Note: I translated the article from Turkish with Google Translate. I'm sorry for this.
İmages: source