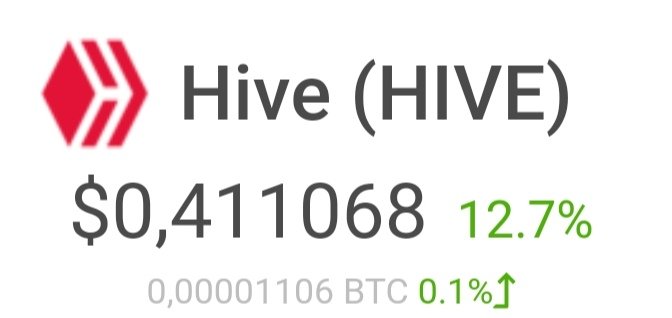 According to the 24-hour chart, Hive gained 12%. From $0.36 as far as I can trace. It rose to $0.41.
During this period, Bitcoin also gained around 13% in value. We're going after Bitcoin right now.
When the Hive dropped to $0.36, I bought 38 more Hives and transferred them to my Hive account. I continue to invest in Hive, albeit small.
I hope this rise will be permanent for Hive. And it pleases all Hive users.
İmage: source