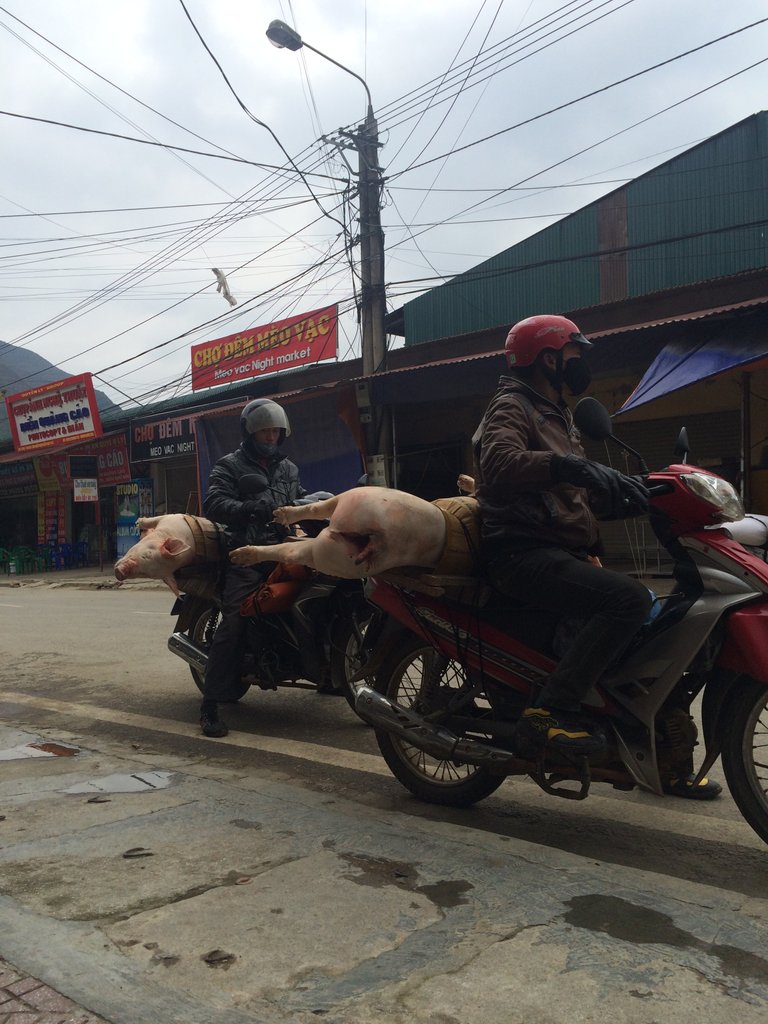 Lets not forget where our food come from as this town has many animals and live stock around.
and flowers, how they grow and smell.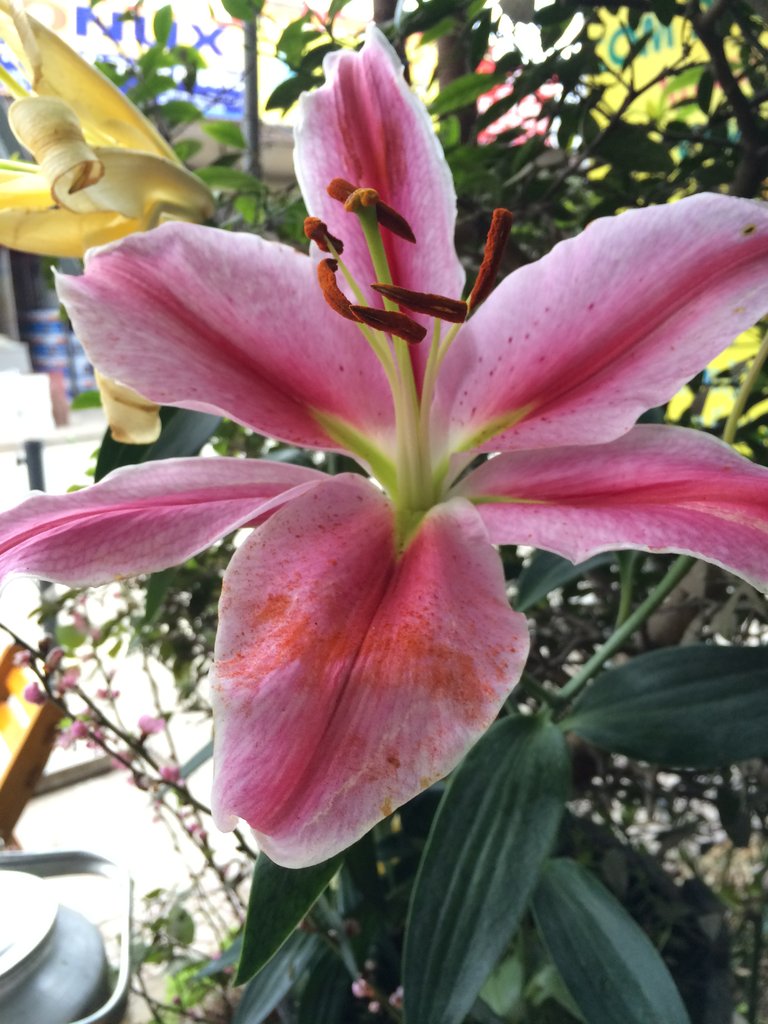 This town provides a lot of places to sit and watch, as I sit and wait for some food, this is what I saw.
The meeting of friends by the fire.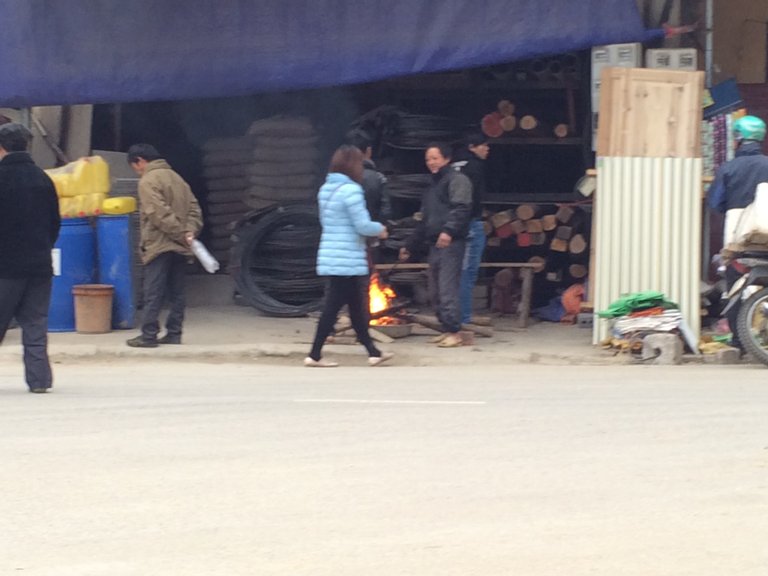 The signs and images of the place to eat.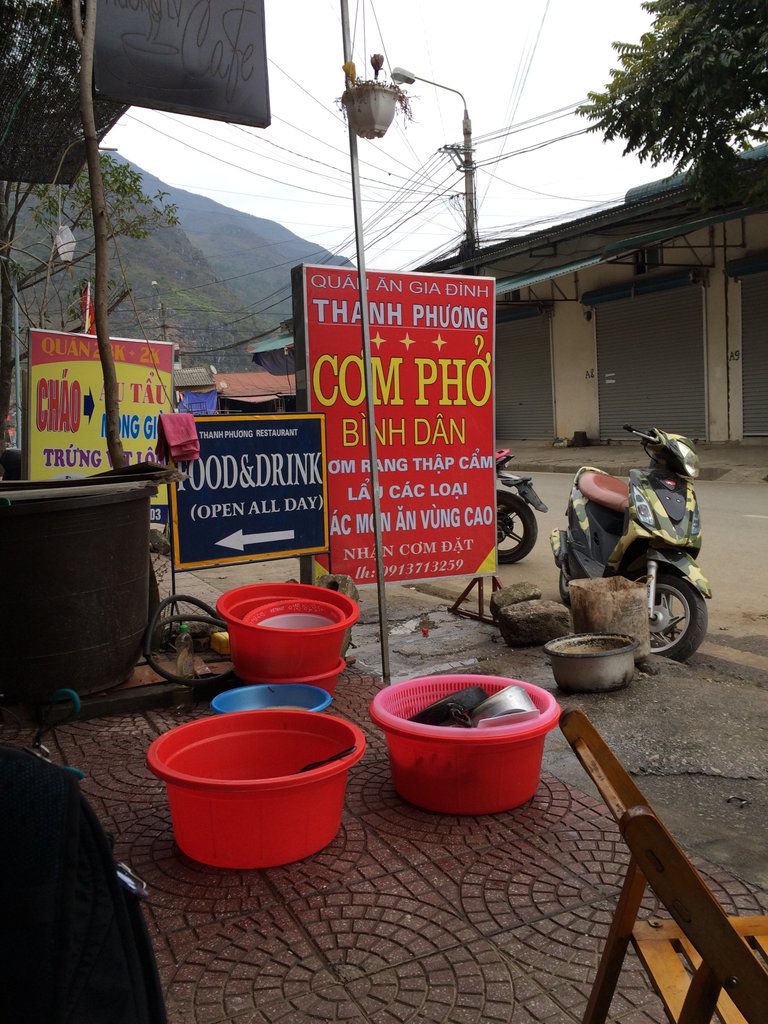 The place across the street.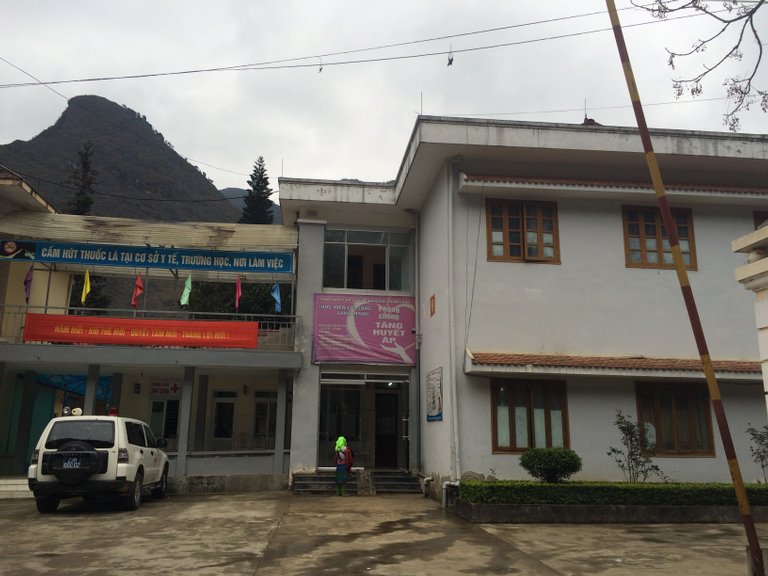 The building up the road.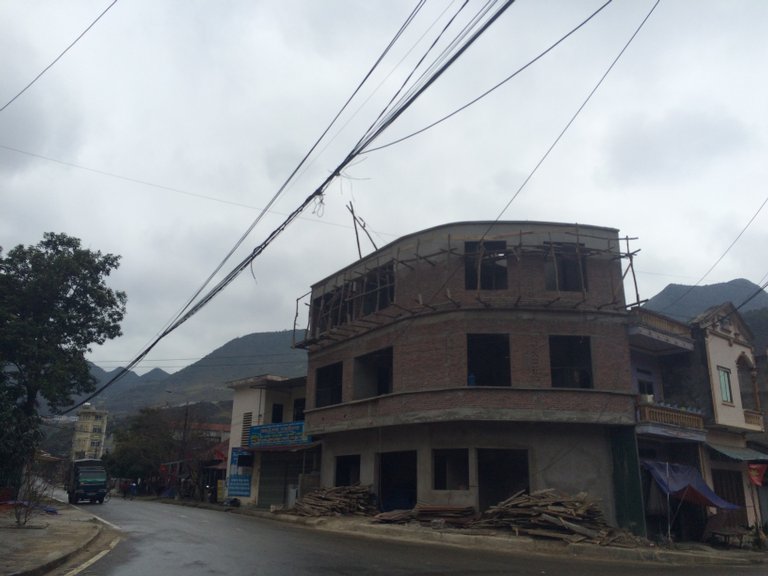 and a building up the road.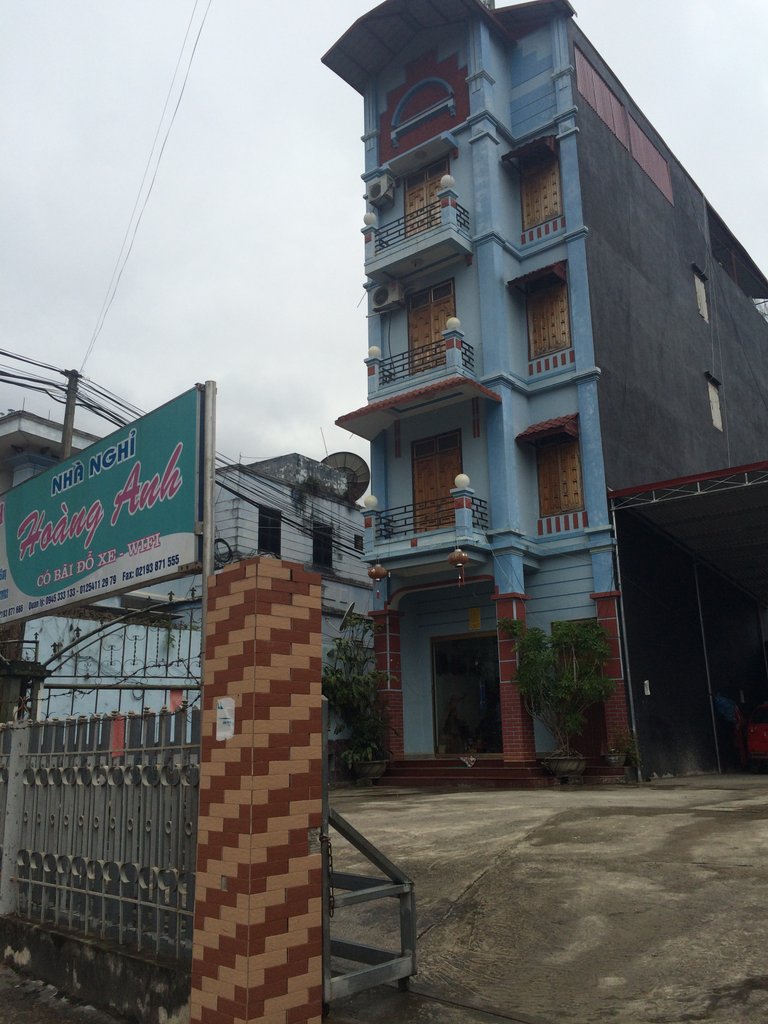 Then it was time to go for a walk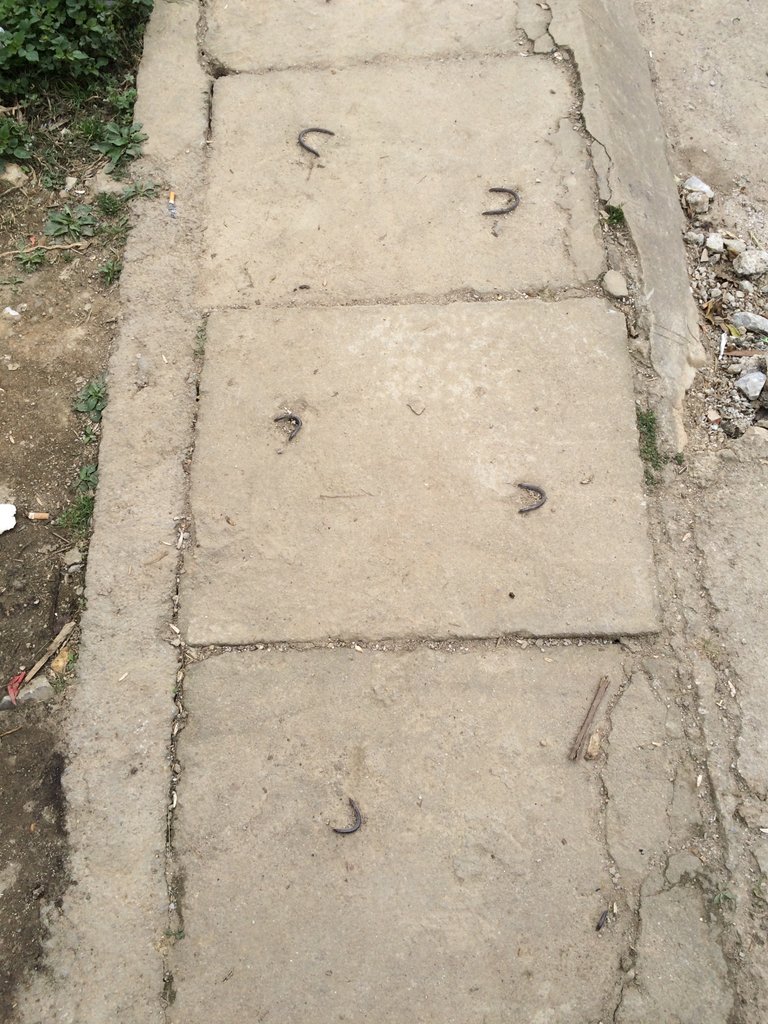 A stroll is what happens along these concrete streets.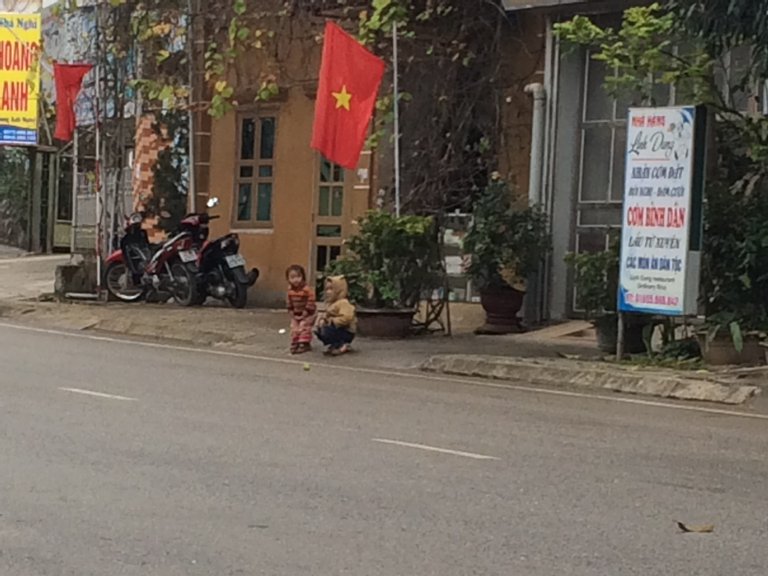 but sometimes the streets are cracked....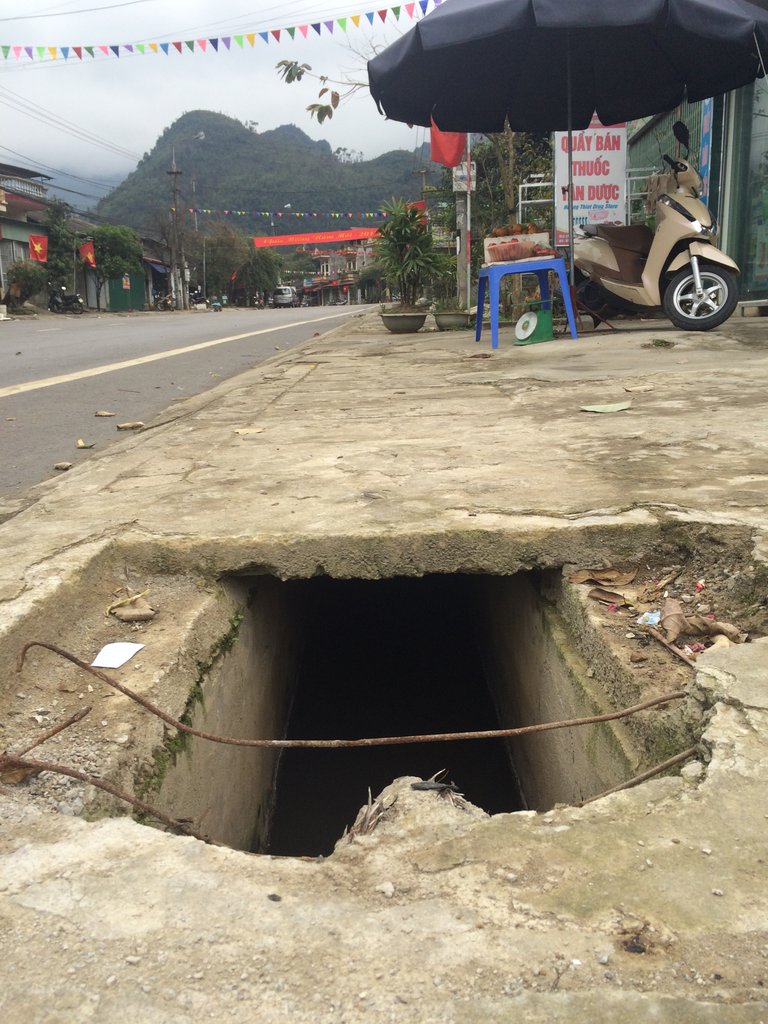 and the dog wander around waiting for things to go back.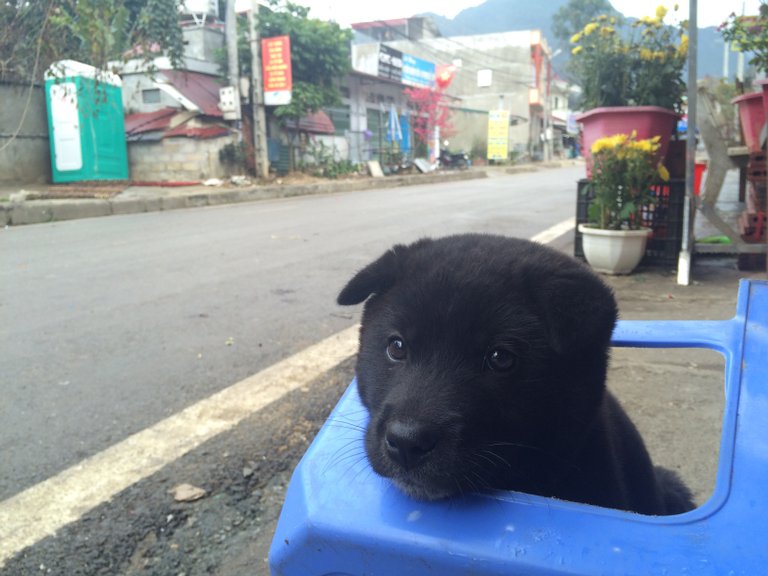 As I walk on I see the death shoes. The pair we all ware knowingly and not.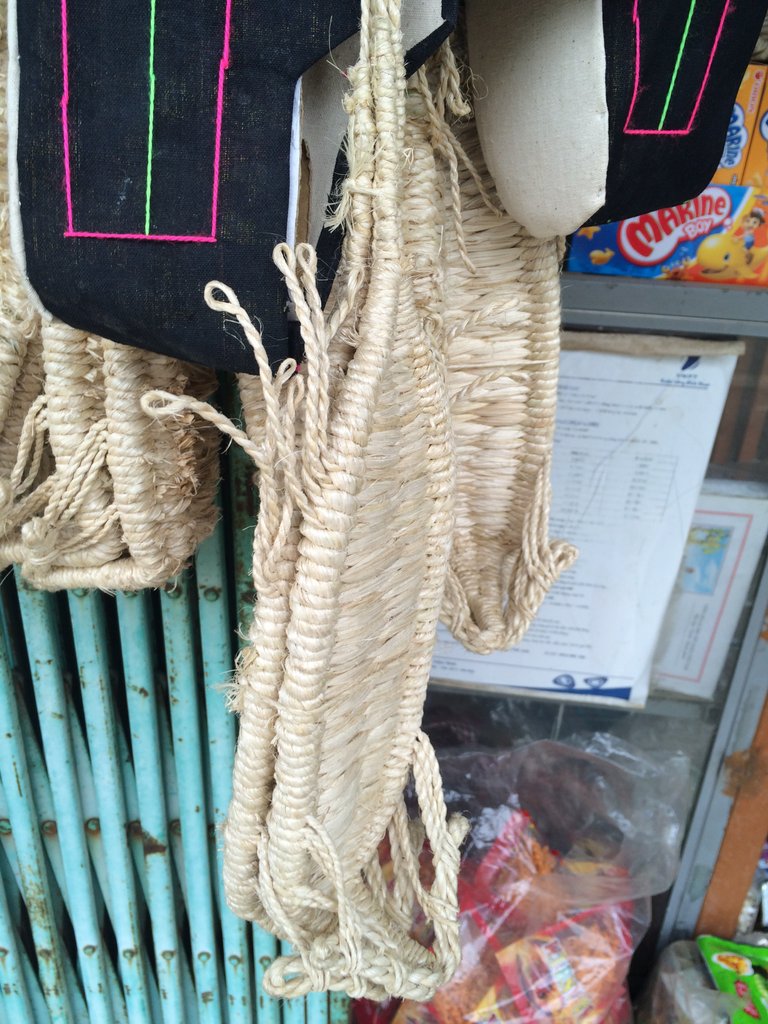 Thanks for having a look at the moments in tome in this place.
Thanks for having a look at some photos of this place, a moment in time spent in one place called Meo Vac in the Ha Giang region of Vietnam. The time wandering around here was well worth the mountain cold. The photos were from the streets, Check out Pinmapple for my map.
Thanks for having a look at original content.