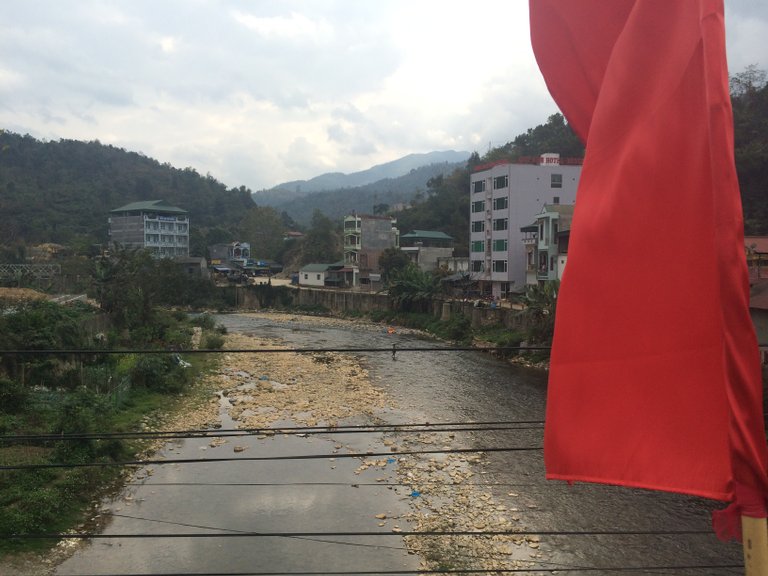 The town of Bảo Lạc, has many bridges. Some over waters that are low and yet filled with people and ways to go.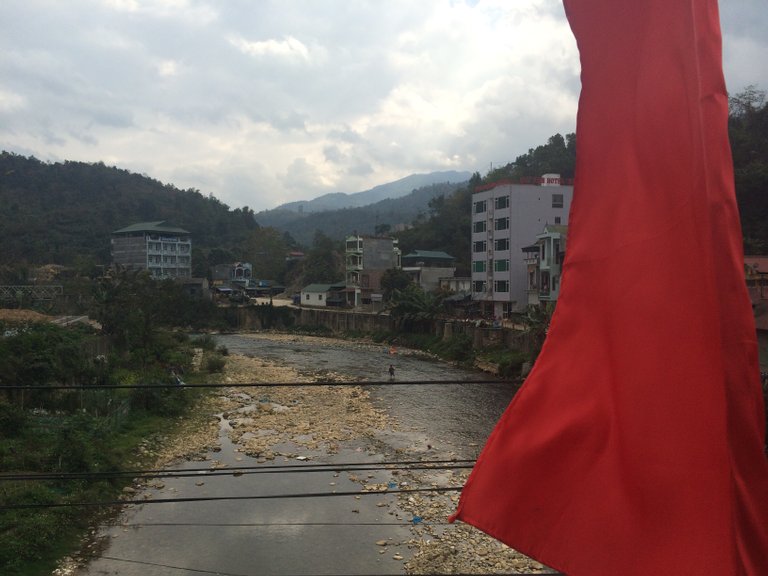 I stand here on the bridge and watch as people play below.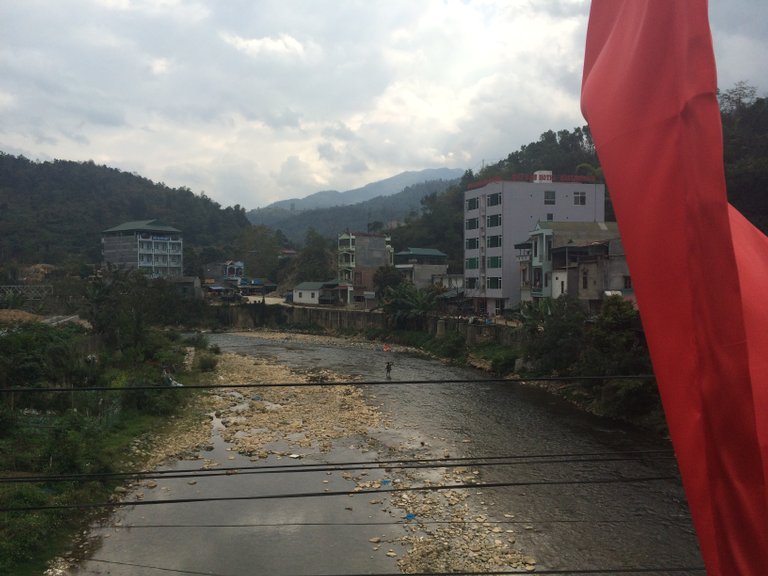 The flag flaps and turns in the wind as the kid voices echo below.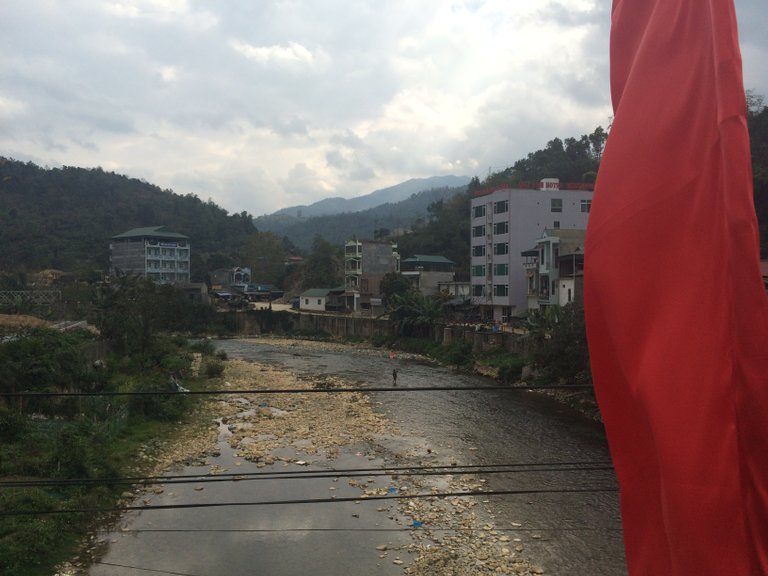 Gentle and easy the water flows through the town in many directions that is hard to be found, not by the water in this town.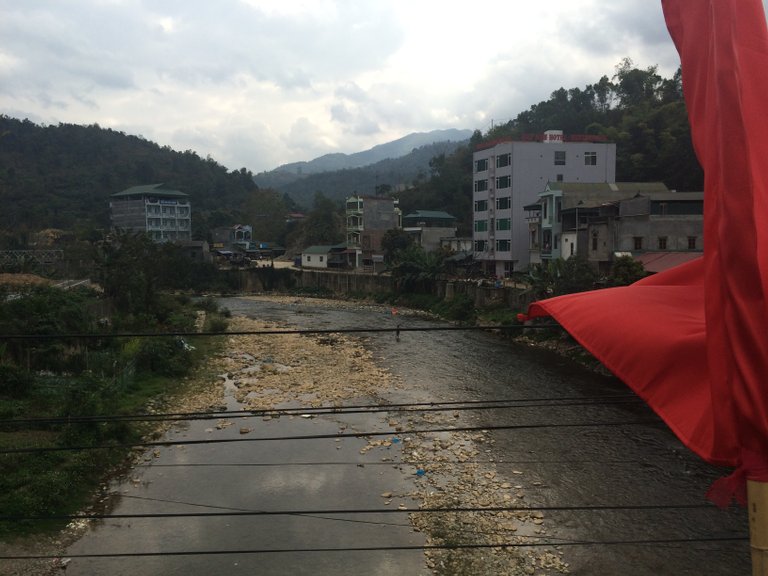 Lets take a look at a different position on the same bridge.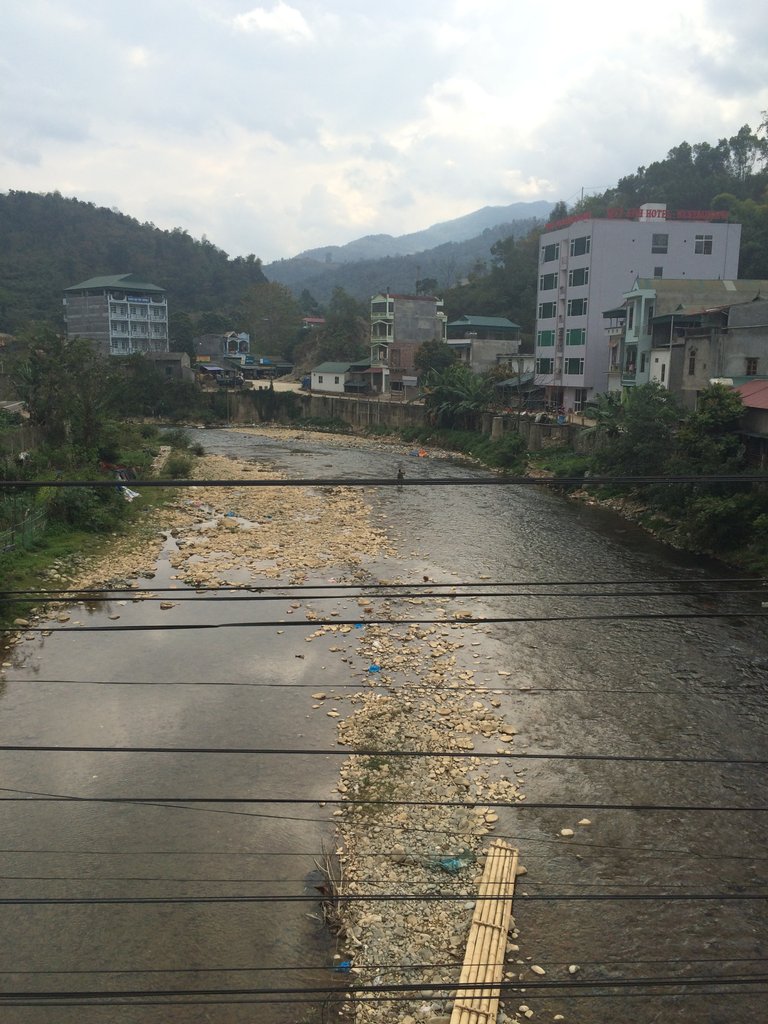 The plans blow for getting across when the water is high.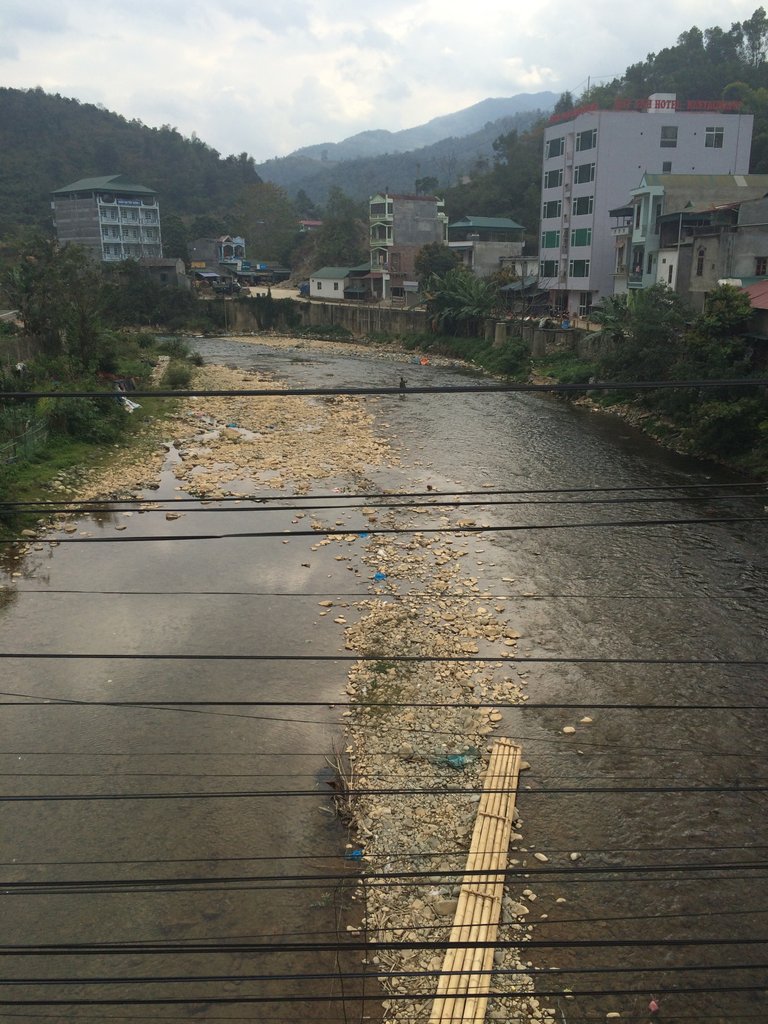 As I lean back to get a longer view this is what is captured.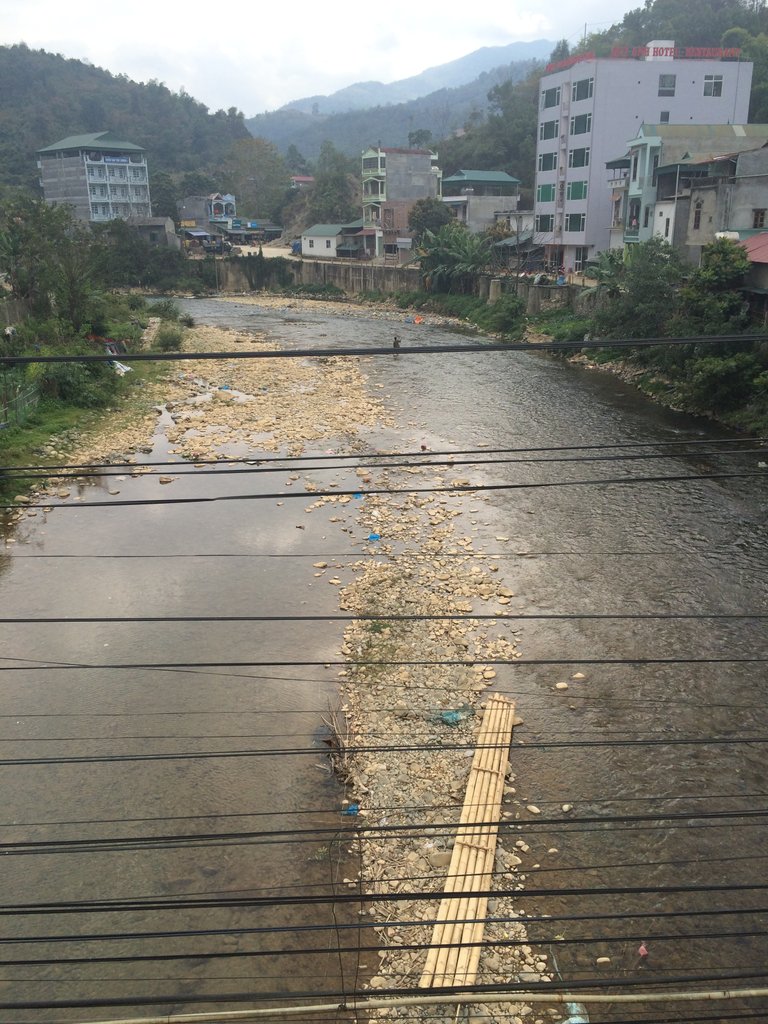 As I move along this bridge I stop to take some more pictures here.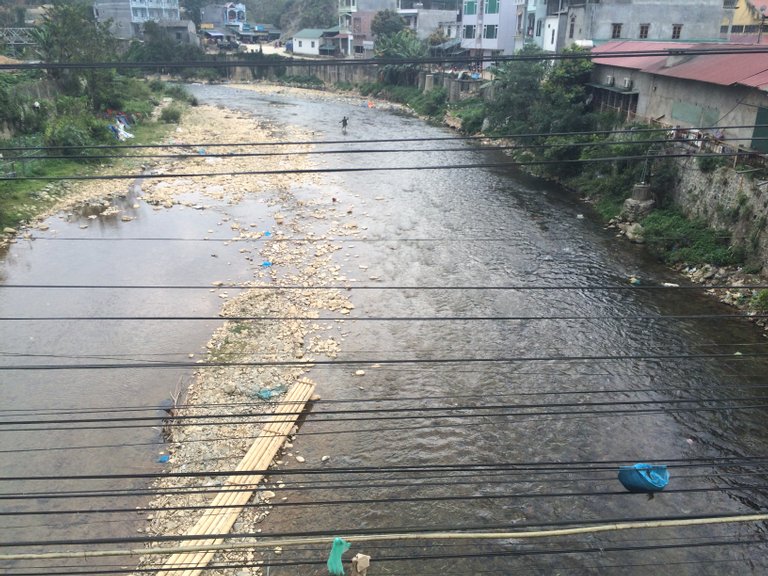 The people mill about the place and have a look and see what can be done as the river runs.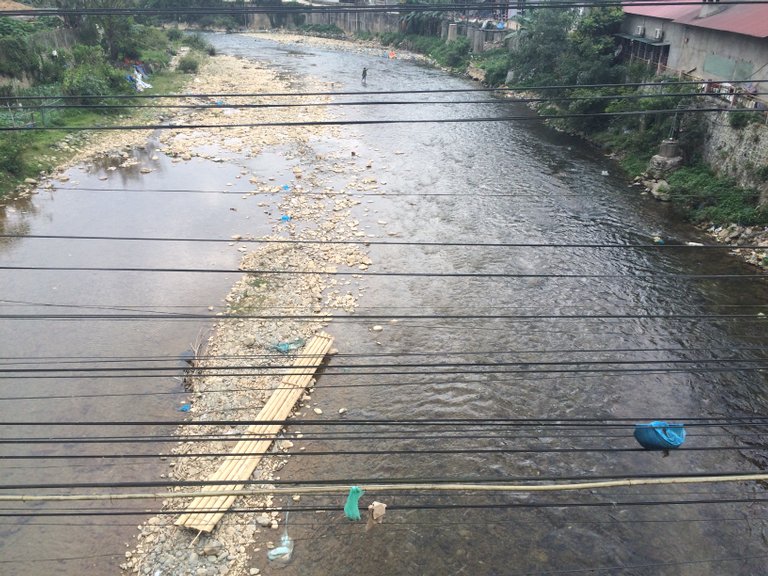 Now for some night time shots of the bridge and party people.
Look who just pulled up....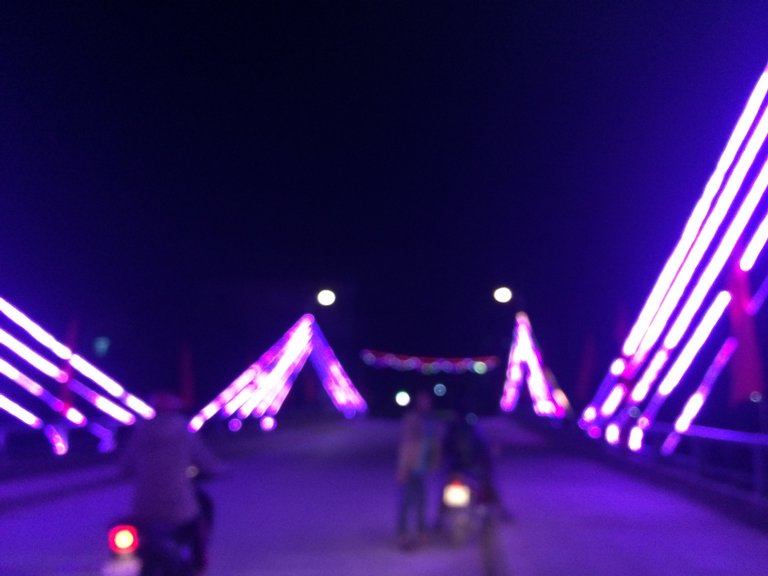 The hurried blurred phot as they come in fast and ready to jump.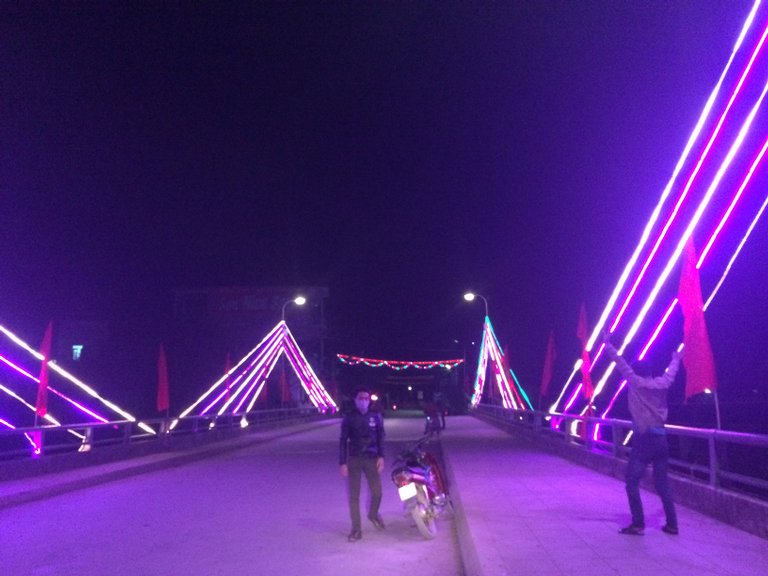 Dismount and jump....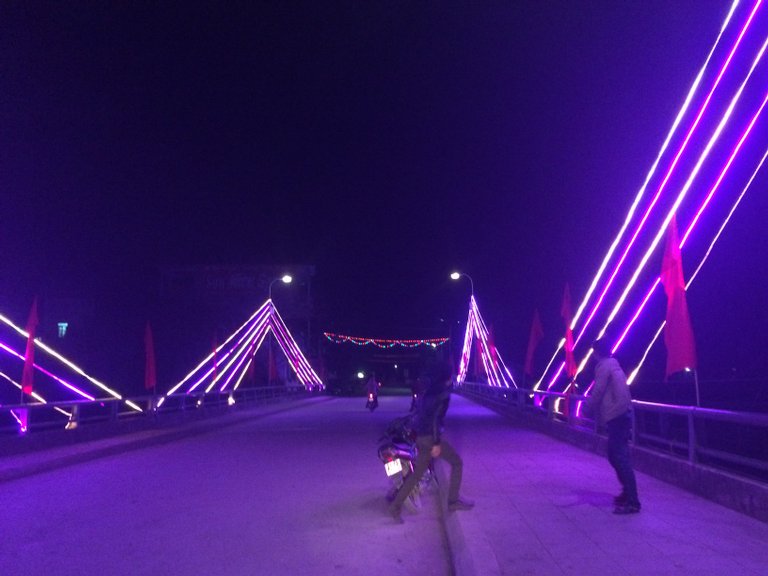 Happy to be here as I watch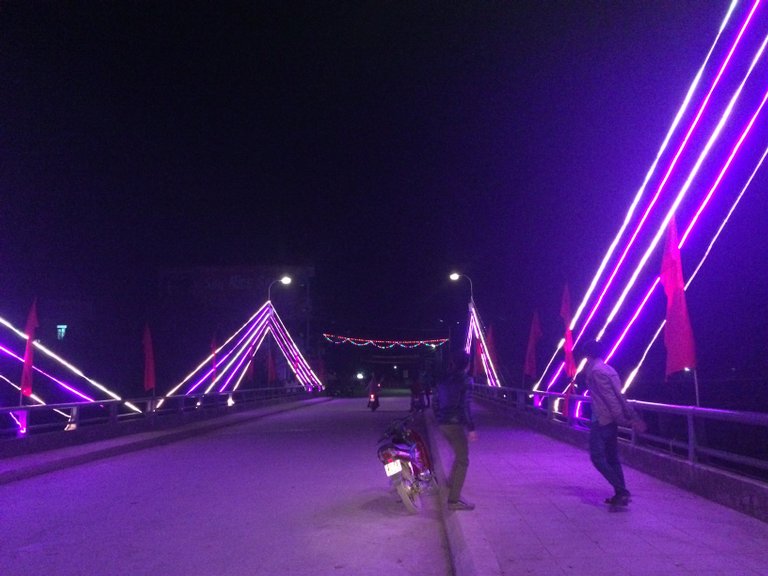 Then I am noticed.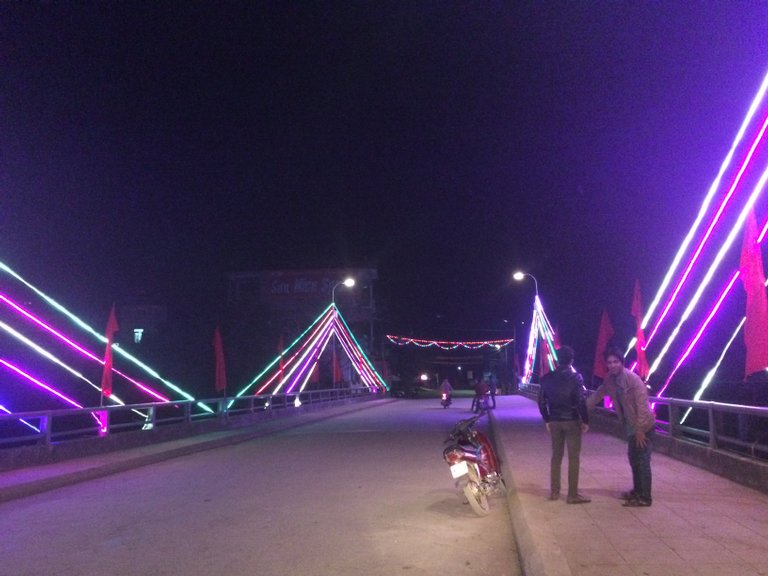 And that makes it time for me to walk back into the shadow and find my bedding for the night.
That is about it for right now, more to come as I am on my way.
Thanks for having a look at some animal phots in this place, Bảo Lạc in Vietnam. The photos were from the streets, Check out Pinmapple for my map.
Thanks for having a look at Original content.