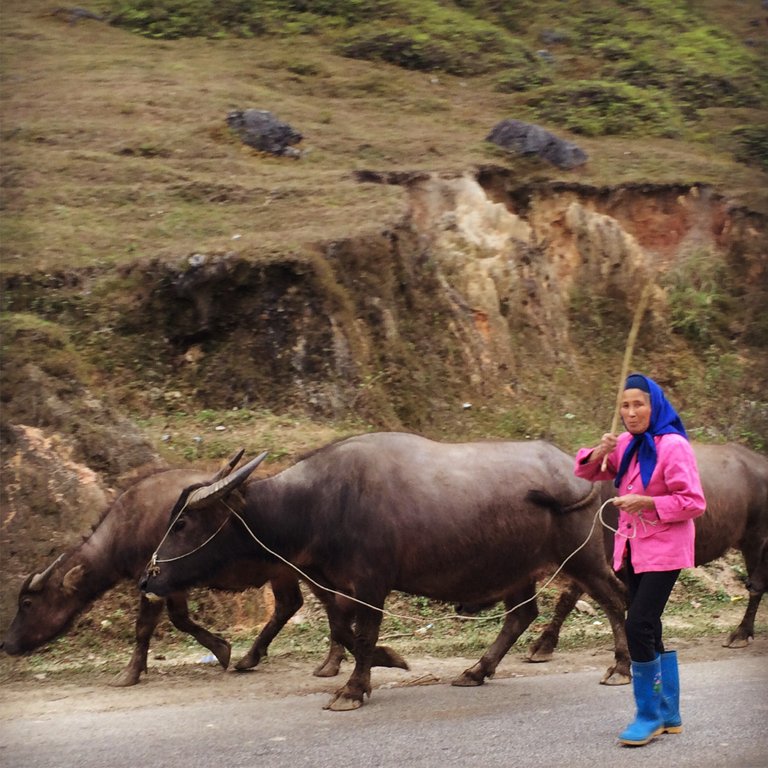 As I drove into town I saw this lady tending to her Oxen. She looked at me, smiled as she waved her herding stick my way. A pleasant greeting I must say.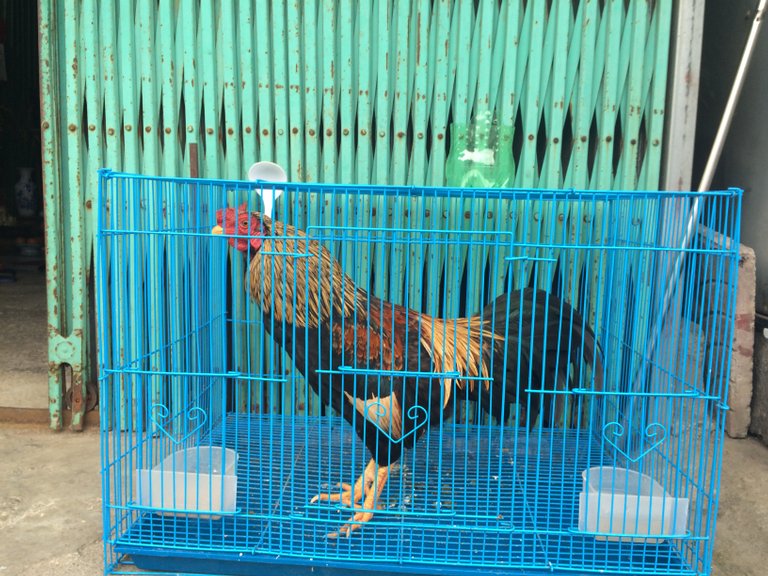 The rooster crow's more then once a day here. they are al over the place and are kept in these cages.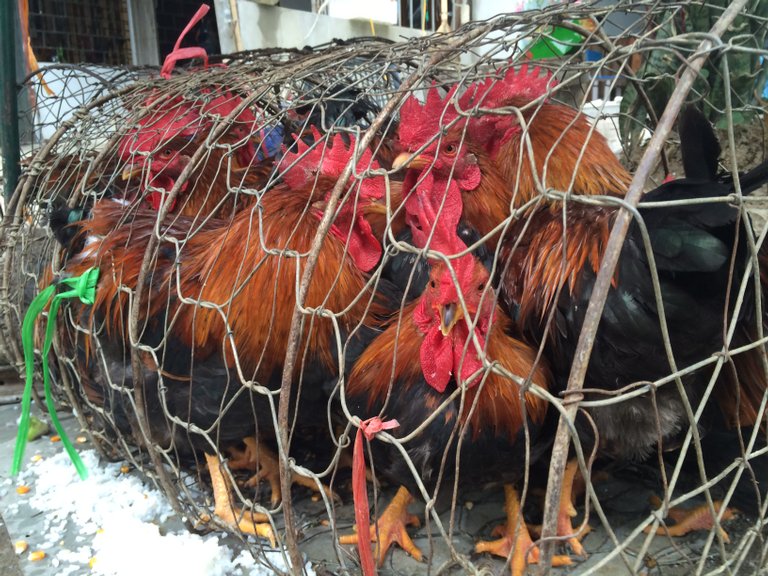 Here are some other roosters that are caged and ready for perhaps a fight.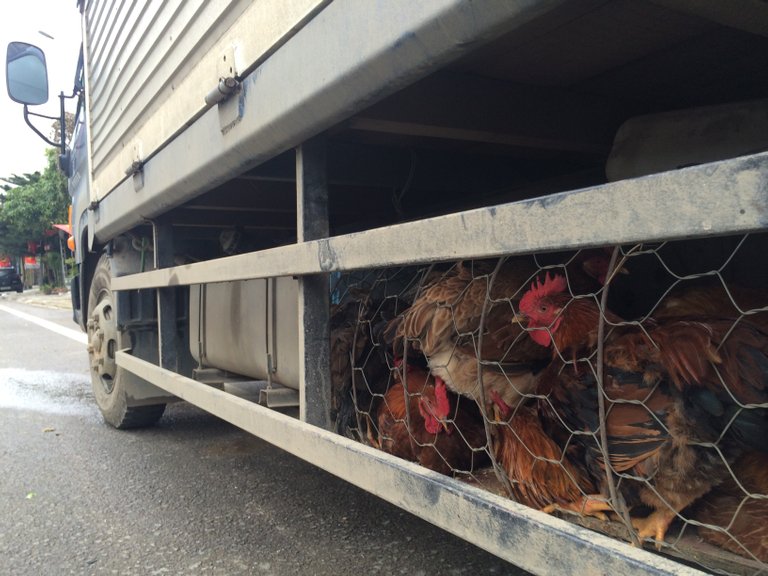 Off to the next town as the roosters are loaded up and send to market.
Goats on the bus is like roosters under the bus...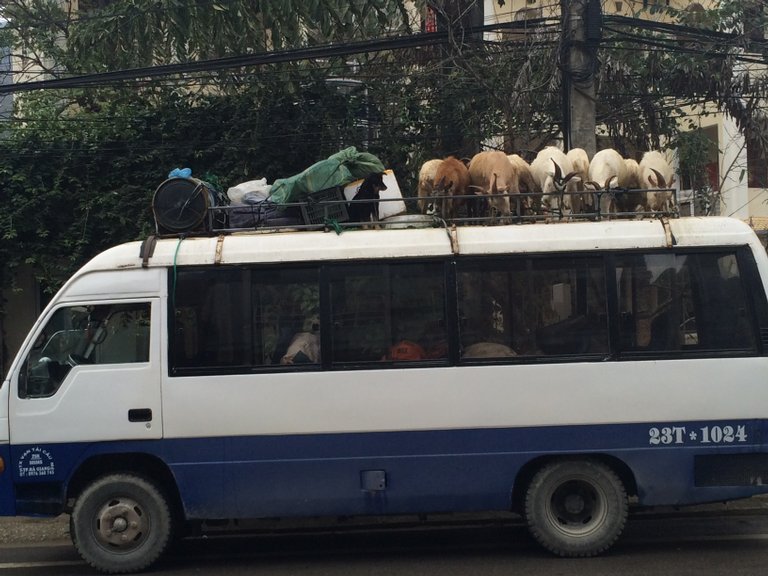 A dog on a chair that just seemed to sit and stare.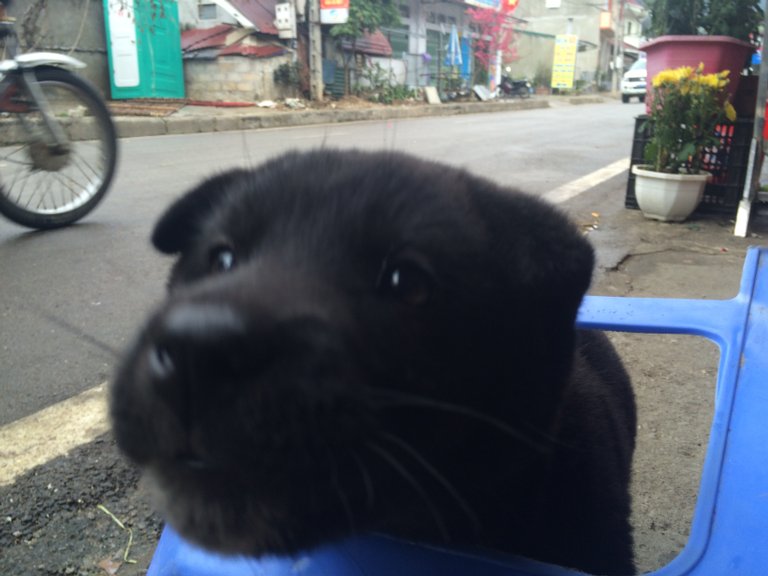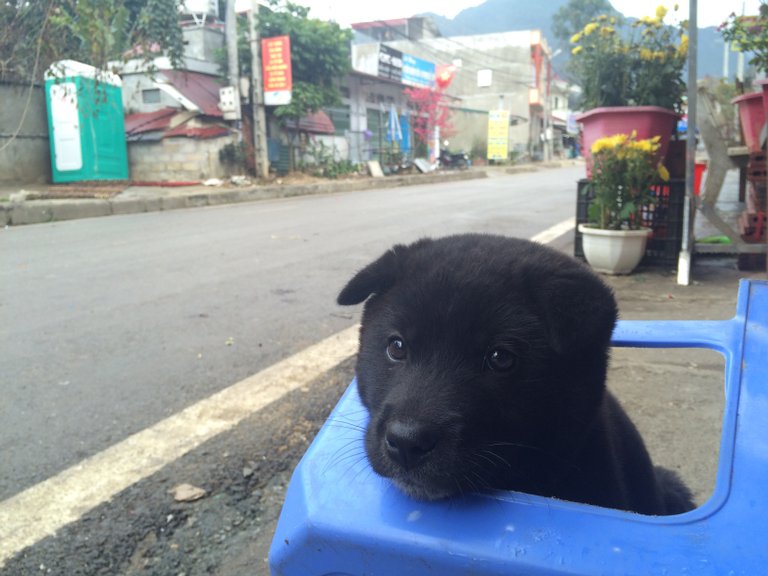 That is about it for today...more to come as I am on my way.
Thanks for having a look at some animal phots in this place, Meo Vac in the Ha Giang region of Vietnam. The photos were from the streets, Check out Pinmapple for my map.
Thanks for having a look at Original content.