Today is Mothers day, May 8th/2022 and if you are a mom or grandmother I'd like to wish you a Happy, Stress free day. I hope you get spoiled today and all days to come. Remember it only takes a minute or two to pick up that phone and dial a number, it only takes a minute or two to send a text, it only takes a minute or two to send a message on Facebook, Instagram or whatever all the cool kids are using these days. So take action and wish the women in your lives a Happy Mothers Day, I'm sure they will greatly appreciate your effort in reaching out to them.
The origins of Mother's Day as celebrated in the United States date back to the 19th century. In the years before the Civil War, Ann Reeves Jarvis of West Virginia helped start "Mothers' Day Work Clubs" to teach local women how to properly care for their children.
These clubs later became a unifying force in a region of the country still divided over the Civil War. In 1868 Jarvis organized "Mothers' Friendship Day," at which mothers gathered with former Union and Confederate soldiers to promote reconciliation.
Another precursor to Mother's Day came from the abolitionist and suffragette Julia Ward Howe. In 1870 Howe wrote the "Mother's Day Proclamation," a call to action that asked mothers to unite in promoting world peace. In 1873 Howe campaigned for a "Mother's Peace Day" to be celebrated every June 2.
Mother's Day is a holiday honoring motherhood that is observed in different forms throughout the world. In the United States, Mother's Day 2022 will occur on Sunday, May 8. The American incarnation of Mother's Day was created by Anna Jarvis in 1908 and became an official U.S. holiday in 1914. Jarvis would later denounce the holiday's commercialization and spent the latter part of her life trying to remove it from the calendar. While dates and celebrations vary, Mother's Day traditionally involves presenting moms with flowers, cards and other gifts.
Now Lets MEME It Up: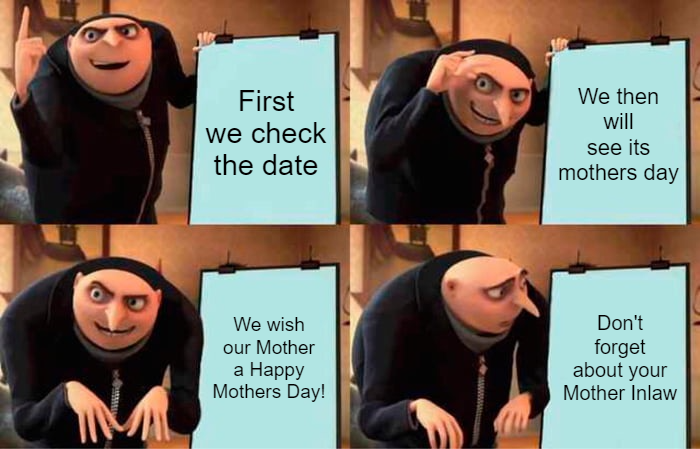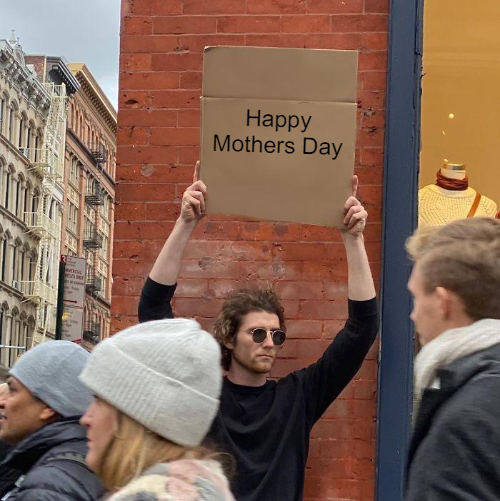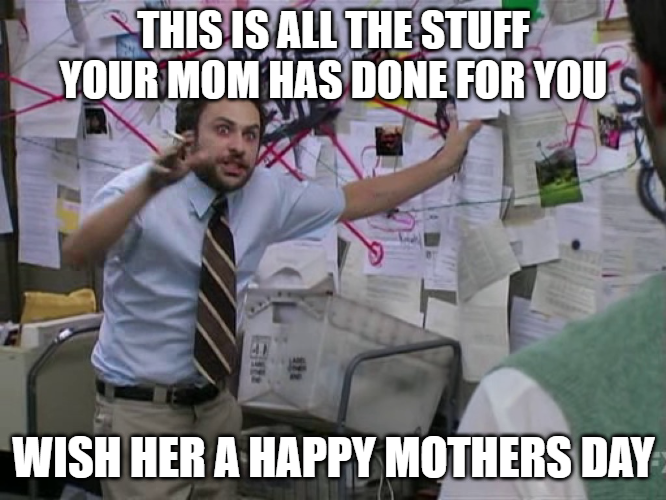 Funny Mothers Day Song