Most of the crypto games often require you to connect to their own EVM networks. A lot of games ask you to either make use of the Metamask or the Walletconnect to use external wallets like Trustwallet.
When it comes to using the Metamask you may often need to set the custom EVM networks in order to connect with the respective game specific wallet or say some staking or lending wallet. Brave wallet which is a fork of the Metamask follows the same method as metamask in order to detect the external networks and their EVM networks.
Here we are going to take a look at how the Brave and Metamask can be used to connect to the custom network.
---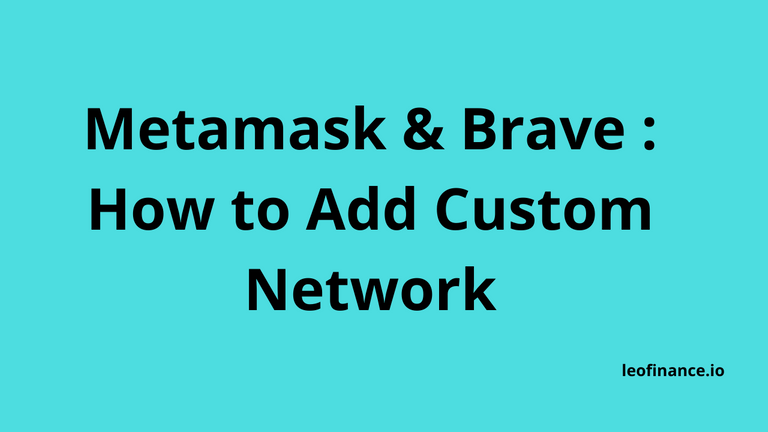 ---
Method 1 : Adding Custom Network
---
This process should apply to both wallets. Lets see how you can add custom network in those wallet. Go to wallet settings in the Brave wallet or Metamask settings. And find the networks tab or the link.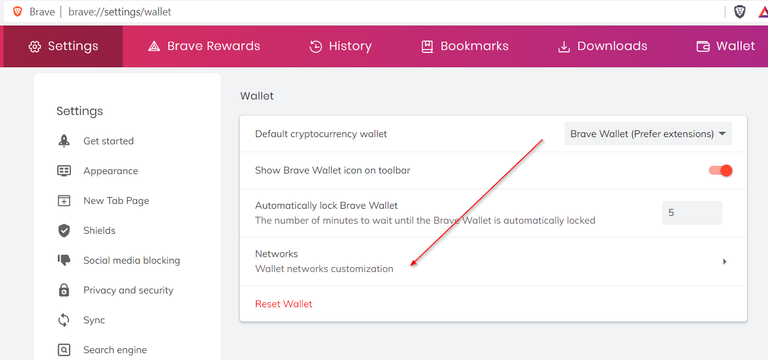 Next you can go to the Add button as you can see from the image.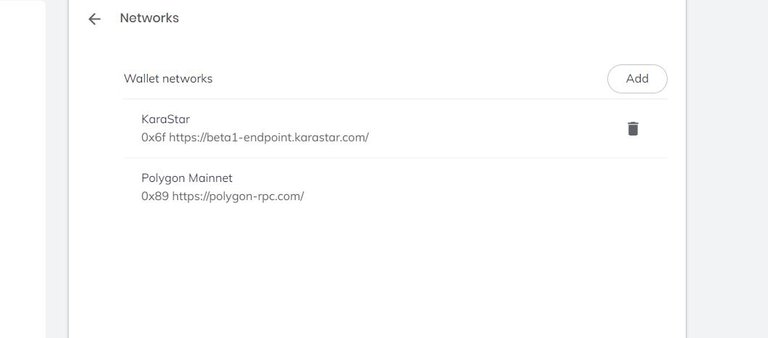 By clicking on the Add you can get the below options for adding the custom network in the wallet. Add all the details to the network you wish to connect to from the dialog box here and hit the submit the button.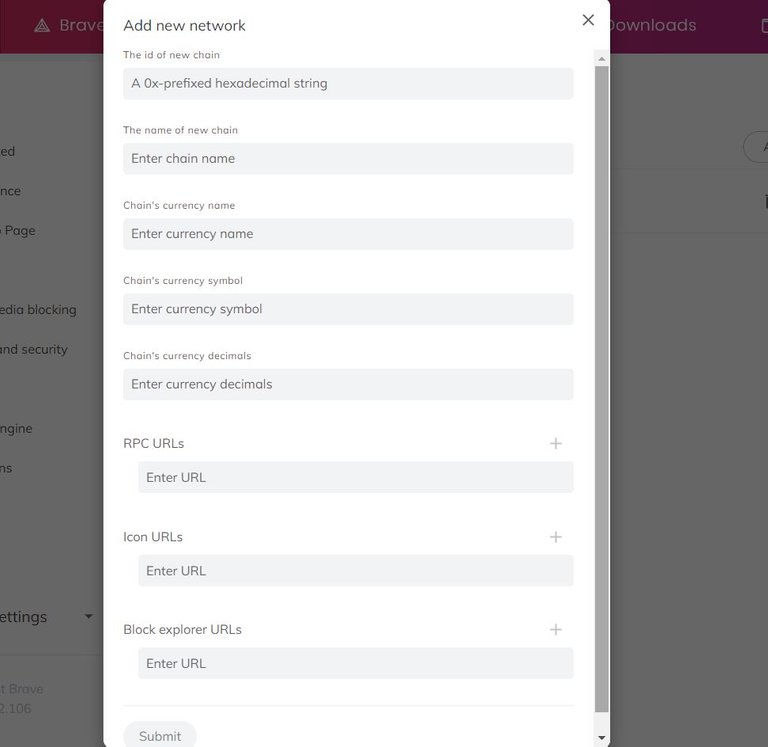 That's all you need to do in order to add the custom EVM network into your Metamask or the Brave wallet.
---
Method 2: Chainlist
---
This is my favorite method as of now. Here you get connected to the EVM custom networks lot easier. For example, all you have to do is go to the website and then just connect your wallet. Then you have to search for the EVM network to connect to and then hit connect button.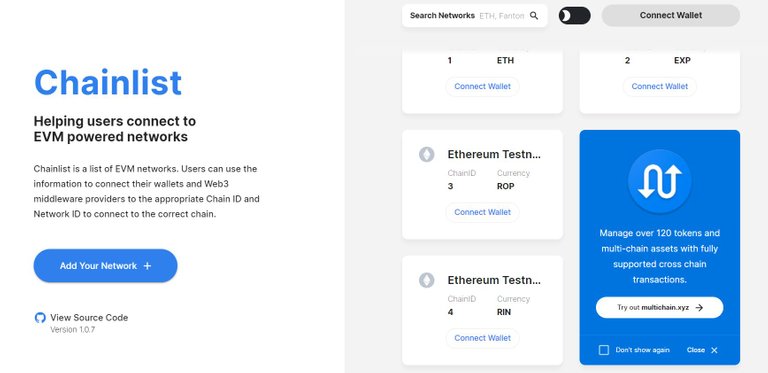 Rest the prompts from your metamask or the Brave wallet would take care of the rest and only ask you to click on "connect" or yes or no choices. I have been using this to connect into the karastar and the polygon through this method.
---
Conclusion
---
If you want to add custom networks into metamask and Brave, you may find one of these methods lot easier to use. I'd recommend going through Chainlist for most popular tokens and if you are in need of game specific networks then maybe some of the time manual setup is required. I hope this information helped you to connect to the custom networks from your browser wallet.
Posted Using LeoFinance Beta