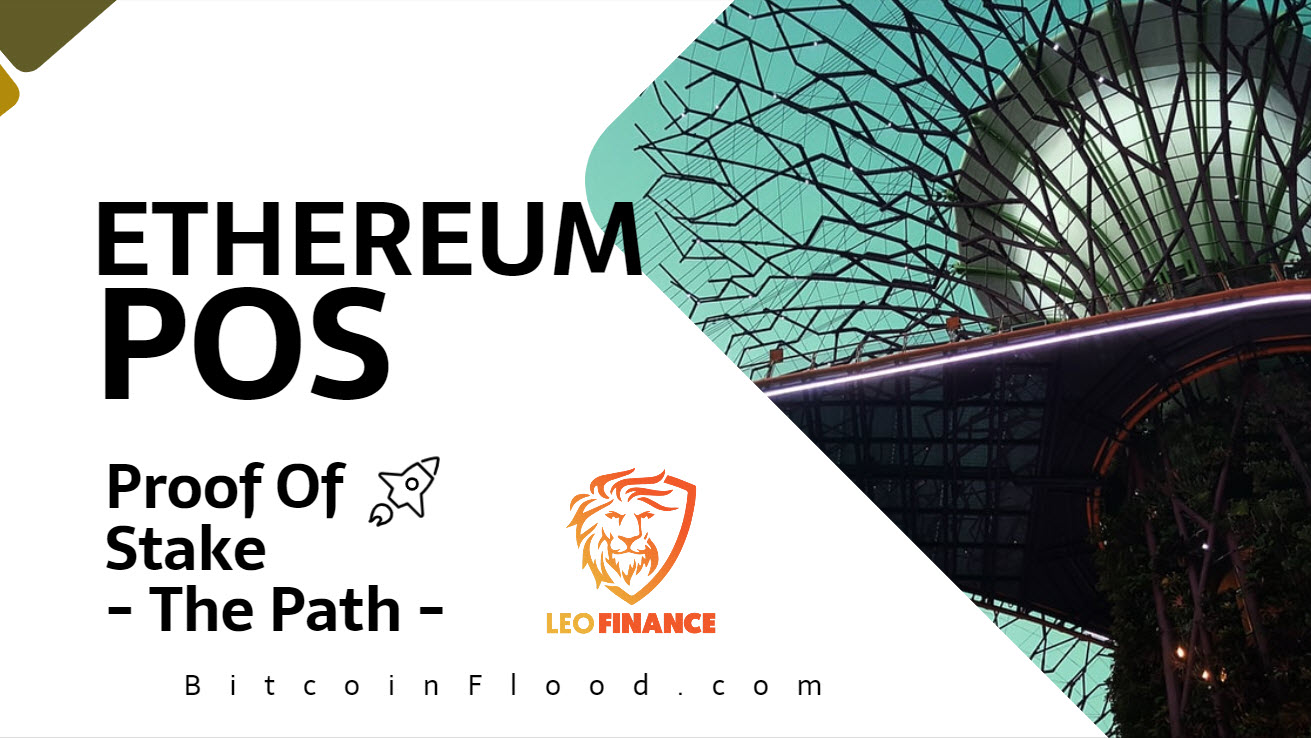 Many of you know I'm very bullish on Ethereum. I most likely always will be being that I picked up a bunch at just $13 a few years back! But that's not the main reason as Ethereum has proven to be the one blockchain to lead the charge in innovation including things like DeFi and NFTs!
Let's take a look today on another big change that will be happening to Ethereum as some point and how the evolution will look.

General PoS Systems and What Ethereum Might Introduce
It's been stated the PoS for Ethereum is coming maybe as soon as the end of this year. However for sure by early 2022. It's nearly written in stone now that it's happening so every time these price dips happen I've actually been stacking a little more Ethereum.
Why?
There are a number of things happening in the next 6-12 months to Ethereum that will reduce the supply and allow you to increase your earnings through PoS. The more Ethereum you hold staking the more Ethereum you could possibly earn.
What I'm curious about is if Ethereum will introduce some type of unique idea to the mix of PoS.
What do I mean by that?
While the general idea of PoS is that the more you hold the more you earn in the sense that you have a higher chance of being picked to mine the block with the more tokens you hold. However some PoS system introduce aspects such as a aging on tokens. The older a token gets the higher magnitude it has. As a rough example of this say I have 2 Ethereum tokens staking. 1 just mined a new block while the other is now a month old and still hasn't staked. This Ethereum token could now have a higher magnitude which would make it so it has 2x the power or 4x the power of a newly staked token.

The Path To Ethereums PoS
There are currently at the moment two chains running. A Beacon chain which is the Proof of Stake chain currently in testing and the EVM or Proof of Work. Where you use your GPUs to chung out work in hopes of mining some Ethereum.
This merging process I don't think will be in one fell swoop. Instead it will be a gradual introduction as there's far too much money on the blockchain. My feelings are every time there's a hardfork the old dogs will end up buying more into Ethereum in hopes for "free crypto" in the form of a hard fork which has happened in the past with Ethereum Classic.
The PoS system currently running has a total value now of around 4,900,000 Ethereum staked on it or the equivalent of around 12.7 Billion dollars worth. Sounds like a lot right? But it's only a very small fraction of the total value of Etehreum.
Posted Using LeoFinance Beta