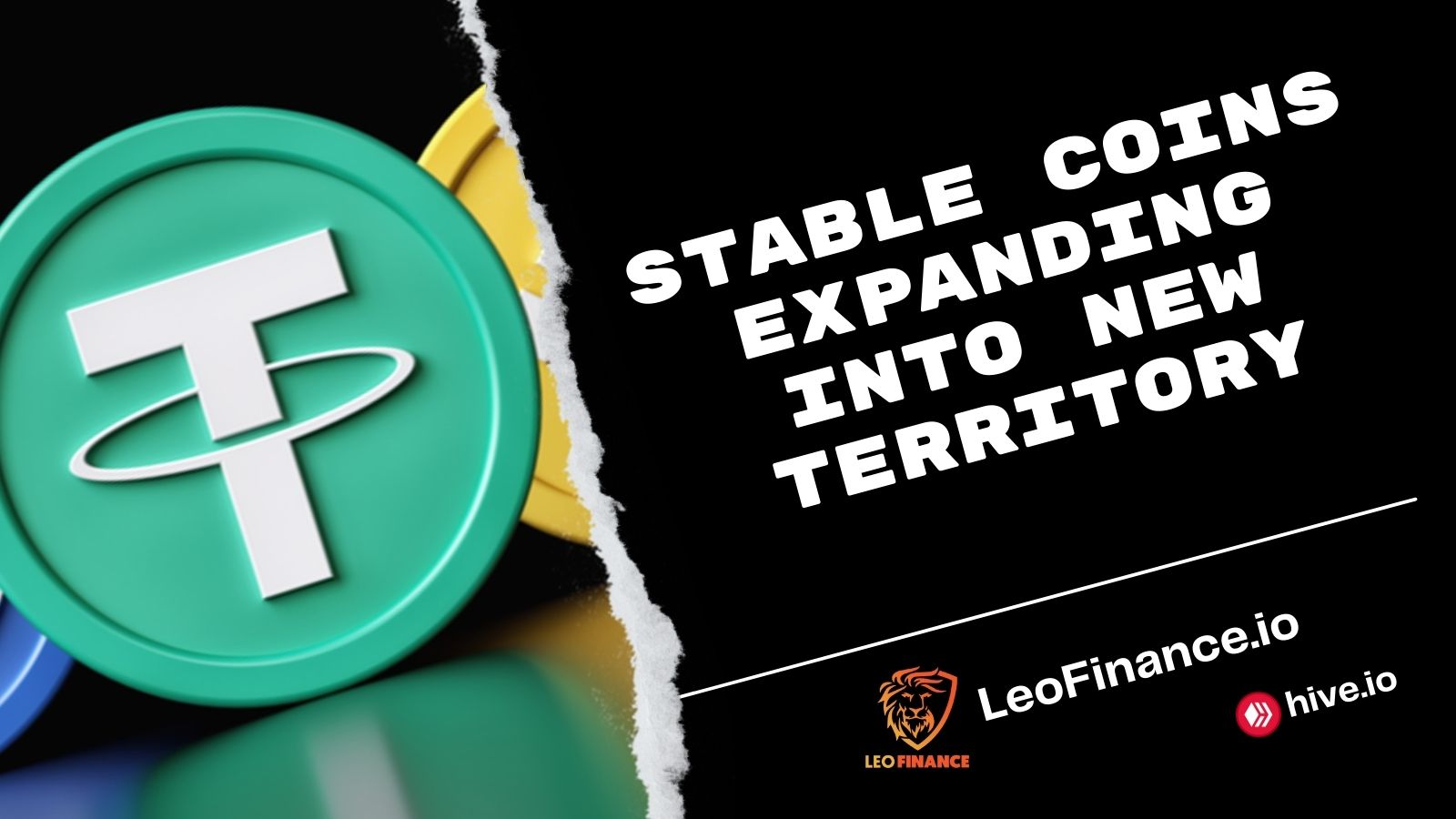 Stable coins Expanding Into New Territory
Stable coins in particular right now Tether is looking to expand its systems into what will be called a GBPT. A stable coin pegged to the British pound! This most likely comes on a number of moves being that Britain said it wanted to become a global hub for cryptocurrency and for the most part Tether out of all the stables has been around the longest and has best held it's $1 peg.
Does this start to signal the losing power of the USD in the world economy? and being replaced with other options now?
Tether
Tether has a long history of actully holding it's $1 peg or only slightly coming off of it. It does this by backing it with real fiat currency and keeping it close so it can be liquidated quickly if need be.
This honestly makes sense and on a stable coin front could be a very profitable business even more so with the fed increasing rates. Really all you would need to do is collect a bunch of USD throw it into a bank or some type of liquidity banking system collect a increasing interest rate and be able to cycle through it fast. The one issue however is banks don't keep 100% liquidity on hand. If too much money was tied up into this is could also trash banking systems and cause them to close up. This is why people say right now we have a major liquidity issue on our hands right now.
The only other negative to Tether is the lack of transparency that was promised. Monthly audits should have been happening since it was first released. As far as I know we still haven't received one and the company that was suppose to do it reviewed the books and left.
Stables Are Struggling DeFi
As many of you know I personally don't like stable coins. Sure I understand what part they could play in the world markets but to me it does a number of negative things for the very small positive benefits it brings.
The first being it eyes crypto for massive regulation and a foothold as to why and how the SEC and governments would start to oversee things. Pegging something to their denomination gives them authority.
The second you really can't trust most stable coins and that term I feel has loosely been thrown around. It's also wreaked havoc on many DeFi platforms. Since April of this year the TLV has been cut in half again brining us all the way back to levels we only saw when DeFi started to get noticed.
I firmly believe the only defi platforms that are going to be really successful are the ones that start acting more like banks and put up to vote to reduce emissions or increase emissions of their native token as the markets change. Trying to have a stationary emissions I feel is very difficult to hold any type of value in the token but perhaps that's what defi platforms are going for?
Posted Using LeoFinance Beta