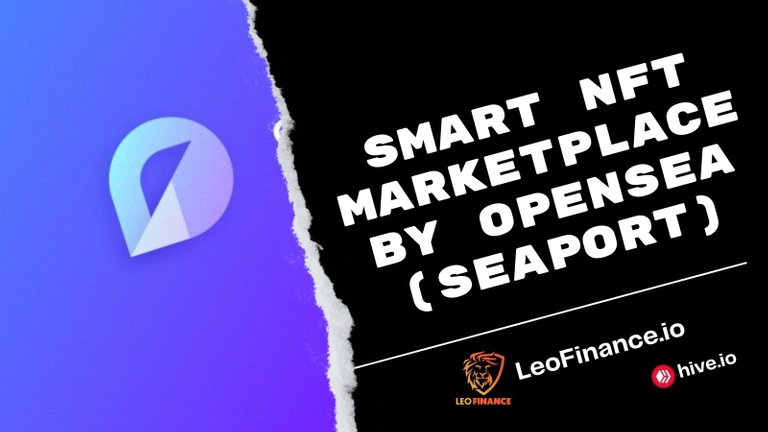 Smart NFT Marketplace by OpenSea (Seaport)
A new wave of NFTs are about to hit the market and it's coming with a bang from OpenSea one of the leaders in the NFT marketplace space. A new platform dubbed Seaport will be the site for these so called Smart NFTs.
What Is A Smart NFT?
Seaport will be using what is know as the EIP-712 contract. It's a signature payload that more clearly shows what will be received and who it's backed by. This should help to eliminate those scams or other things that people aren't exactly sure if they are buying the real thing or not. This will become increasingly important as many don't look at the contract to verify and instead just trust the UI they are on.
Another focus is on reducing gas fees which as of late have not been a big issue simply because markets have been a little on the slow side. In fact I just minted a NFT the other day for $3.07 for a $400 sale. Not bad! Before during the prime of the NFT crazy it would run you anywhere from $50 - $150 to mint a NFT.
These small changes will they seem to have a small impact now will have a larger one come the time NFTs take off again and the network becomes congested. I feel it's important to constantly work towards efficiency so when that time comes for explosive growth you are in the best position you could be in.
What Does Seaport offer?
One of the big changes it the Tipping feature which allows someone to tip on the artwork instead of just buying it at listing price. Along with the Zones and Channels that improve the transaction flows and helps prevent abuse on the platform. Lessons learned from OpenSea.
I can't fully confirm it yet but they also seem to be moving towards a decentralized governance system. Maybe that's the results of the open lawsuits they are currently facing and a way for them not to be held accountable?
It's also unknown if the NFT marketplace is going to really become something now. With both the market crash in not only crypto but also stocks including high inflation the disposable income people have is getting less and less to spend on things such as this. In many cases these are high risk quick money grabs where people don't really care all that much about the NFT itself and simply want to resell it later for a profit. It's a ugly trend that happened once people became aware of the success of bored ape yacht club. Now you can get hippos, knock off clones among many other weird NFTs.
For the full write up directly from Opensea you can read it here OpenSea introduces SeaPort
What do you think of the NFT marketplace? Is it enough to get it rolling again or simply a way for OpenSea to try and get themselves out of legal troubles rolling forward? I'l
Posted Using LeoFinance Beta