Hello there. After about 20 days, Bitcoin rose above $ 40,000 again. I don't know if we should consider this the end of this big fix or something else.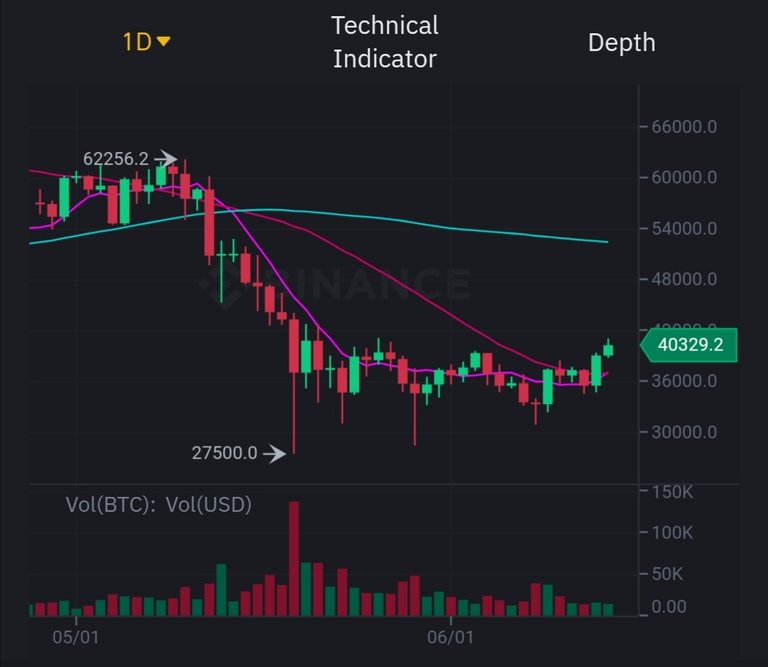 Source
According to some, this rise of Bitcoin took place with a tweet of Elon Musk. Elon Musk responded to a tweet claiming that he was doing price manipulation on Bitcoin. He said Tesla sold only 10% of its BTC holdings. And he said that BTC-related transactions can be continued in the coming period.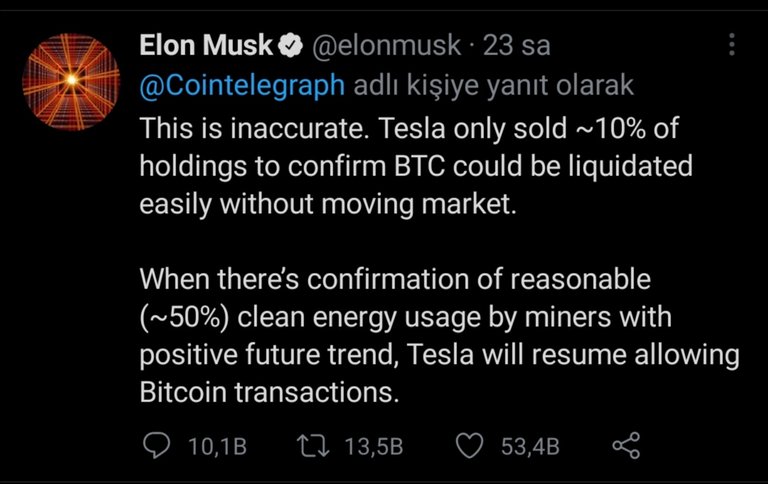 Source
I don't know if this claim is true or false. We do not know whether Elon Musk will invest in BTC in the coming period. But there is a movement in Bitcoin these days. I think this move will drag altcoins along.
Of course this is my personal opinion. It's not investment advice.
See you again.
Take care of yourself and your hive.