I guess that the following #photo will be a preferred one by you, lego fans :)
Since i know that some of you have this passion ... i guess that a team like our wookie lego minifigures, would suit very well this spectrum and for camouflage they are perfect, especially when we've took the #photo in a natural environment ...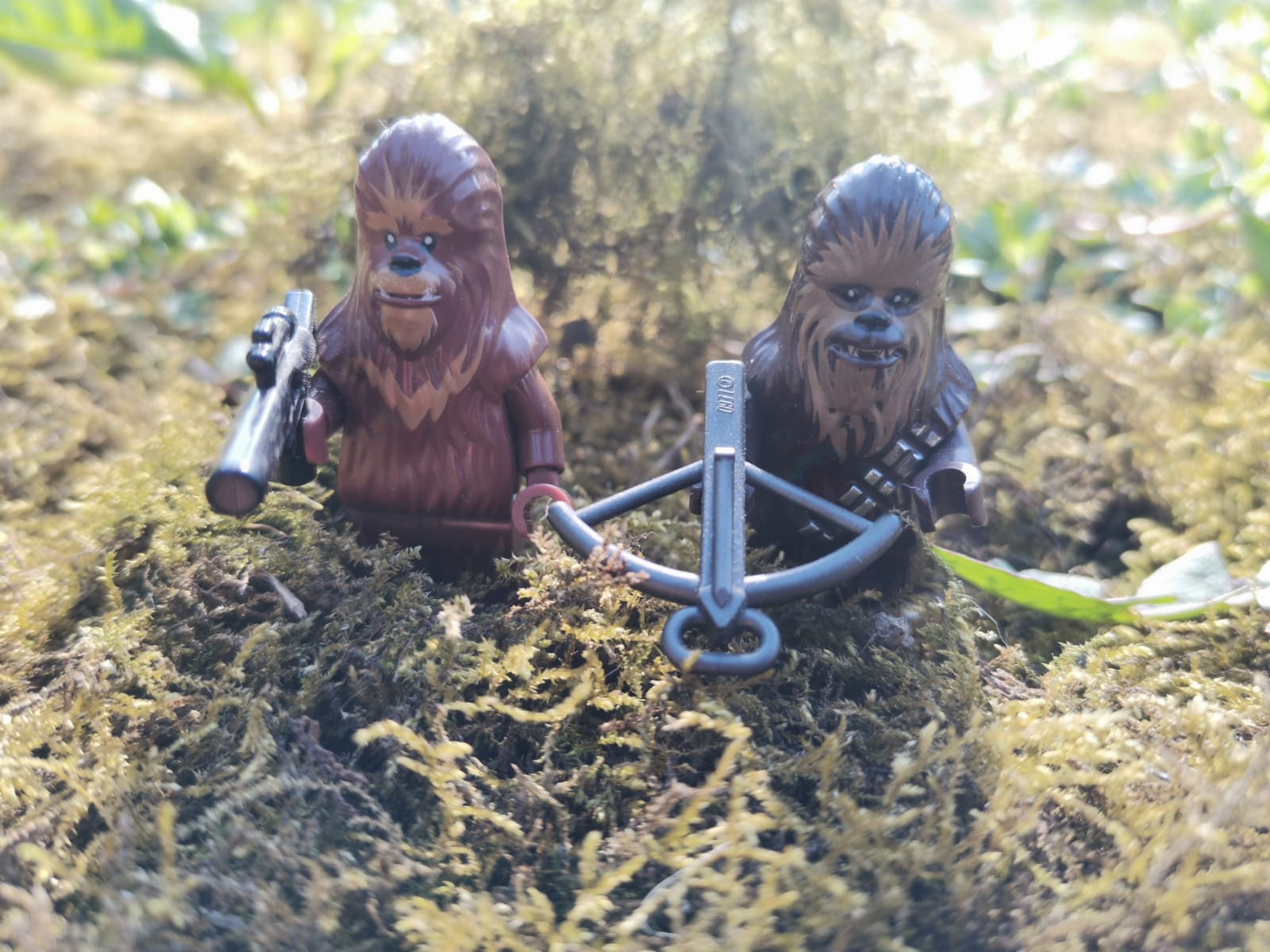 Definitely, perfect camouflage from these two awesome lego creatures ... actually one of them you can recognize it's the famous Chewbacca :)
I guess you agree with me @galenkp that this kind of team would be cool :)
Hope you'll enjoy my following set of #photography and the short #story.
Even the following photo of Rey and Chewbacca shows us a perfect camouflage within the Matrix of Mother Nature :)
Imagine a team like this one ... maybe even through these times we are passing through ... or maybe they are existing somewhere :)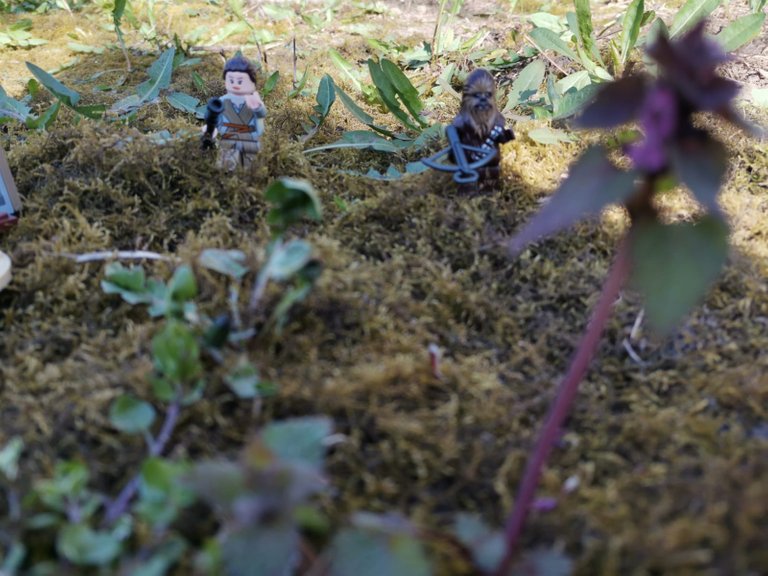 Our adventure started with this journey the planet of Marsoom :) where Ali'ah Tusken Raider and SandolOrion Trooper were in an expedition to explore new lands within the planet.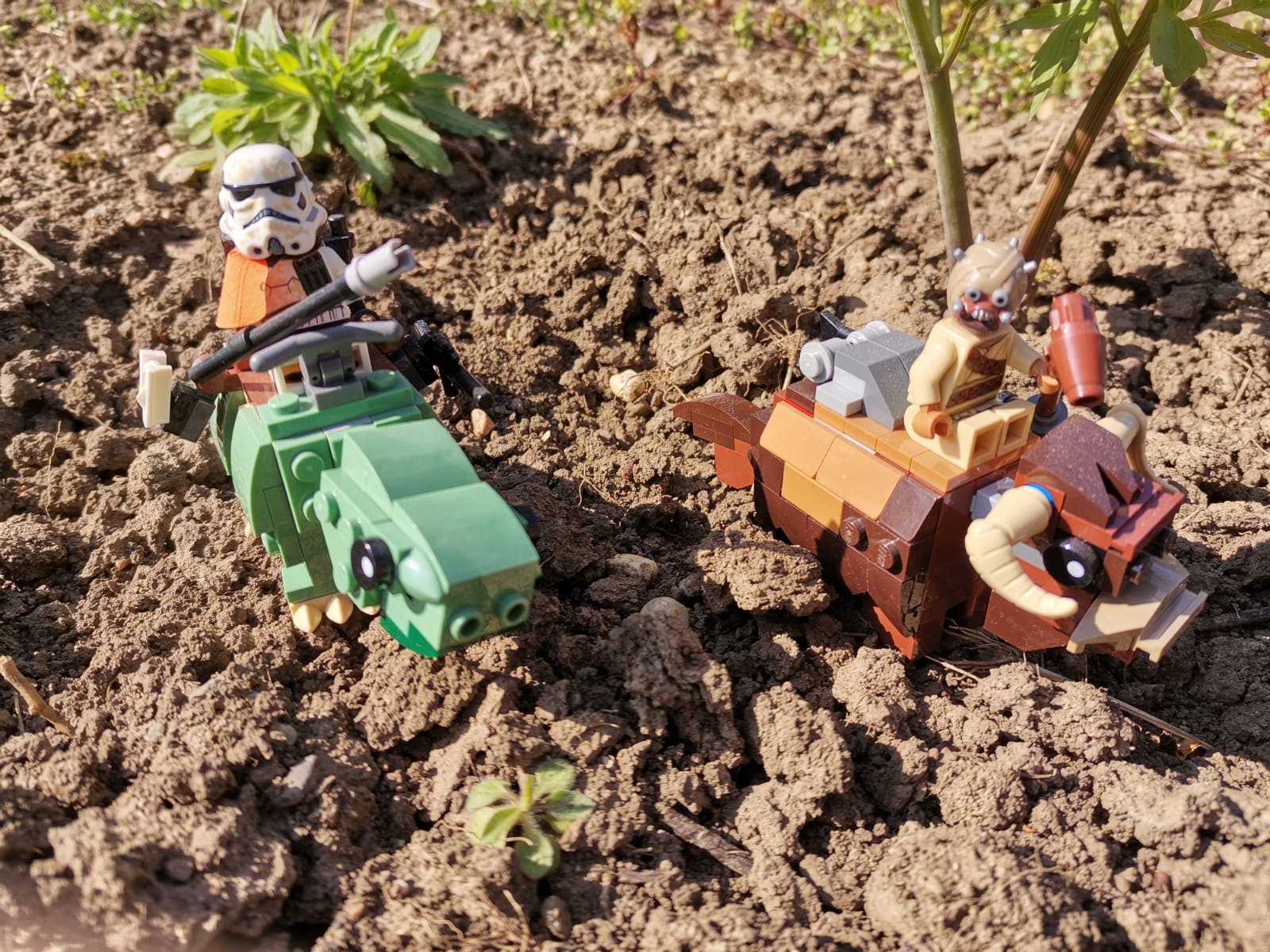 While they were exploring the new places discovered within the Marsoom planet, the other tribe members were setting the camp on the East side of the planet in a place called, Thadigsoom ... They knew that in three days they will meet there with their buddies Ali'ah and SanolOrion ...
They were in a perfect camouflage and the other two brothers of Ali'ah Tusken Raider were also there with Rey and Chewbacca ...
What an awesome tribe.