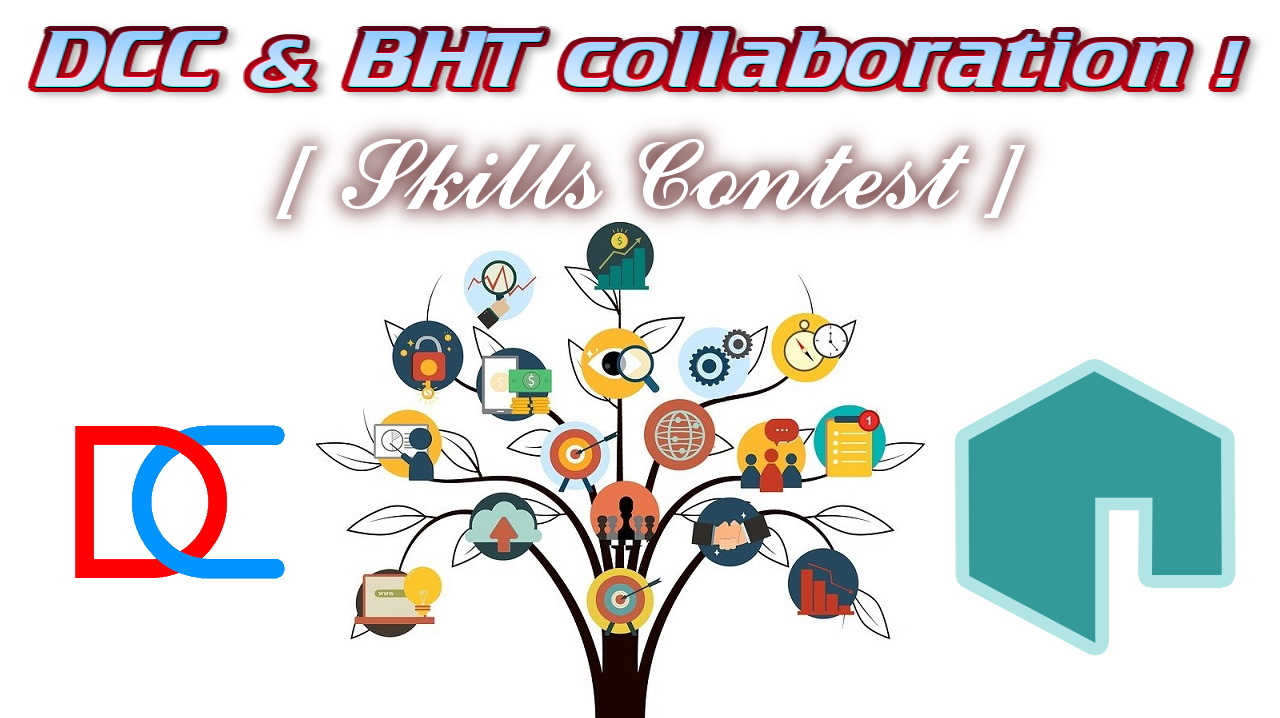 I contacted recently @bigmain from the team of BHT, and we decided to create a collaborative contest between @dcooperation community and Broadhive tribe.
One of the aim of the tribe is to reward contents on : Anything that shows skills that other people can learn from.
The goal of DCC is to support collaborations and in this case collaborative curation.

So, to participate in this contest, you should write a post about the skills you have. Any skills are accepted, including writing skills.
You may show even your editing skills, it could be a video or a picture, formatting skills, talk about your communication skills and anything you are good at.
To be able to get DCC tokens as well, you have to use #dcc tag and mention someone you know from the blockchain and share his/her skills. You should as well share a clickable link to his/her post to expose those skills. Or quote a part of the post you liked or a comment from the author to show others some content of this skilled person.
To write a clickable link, use this form : [ title ] ( link ). Without spaces.
Or you can follow the rules we have here : Collaborative curation with DCooperation !. In fact, you may earn if you always participate in that, even without the contest.

The winners will get :
---
The first place : 2500 BHT, 10 DCC.
The second place : 1500 BHT, 5 DCC.
The third place : 1000 BHT, 2.5 DCC.
Only one entry is allowed.
---
---
Good luck participating !

---