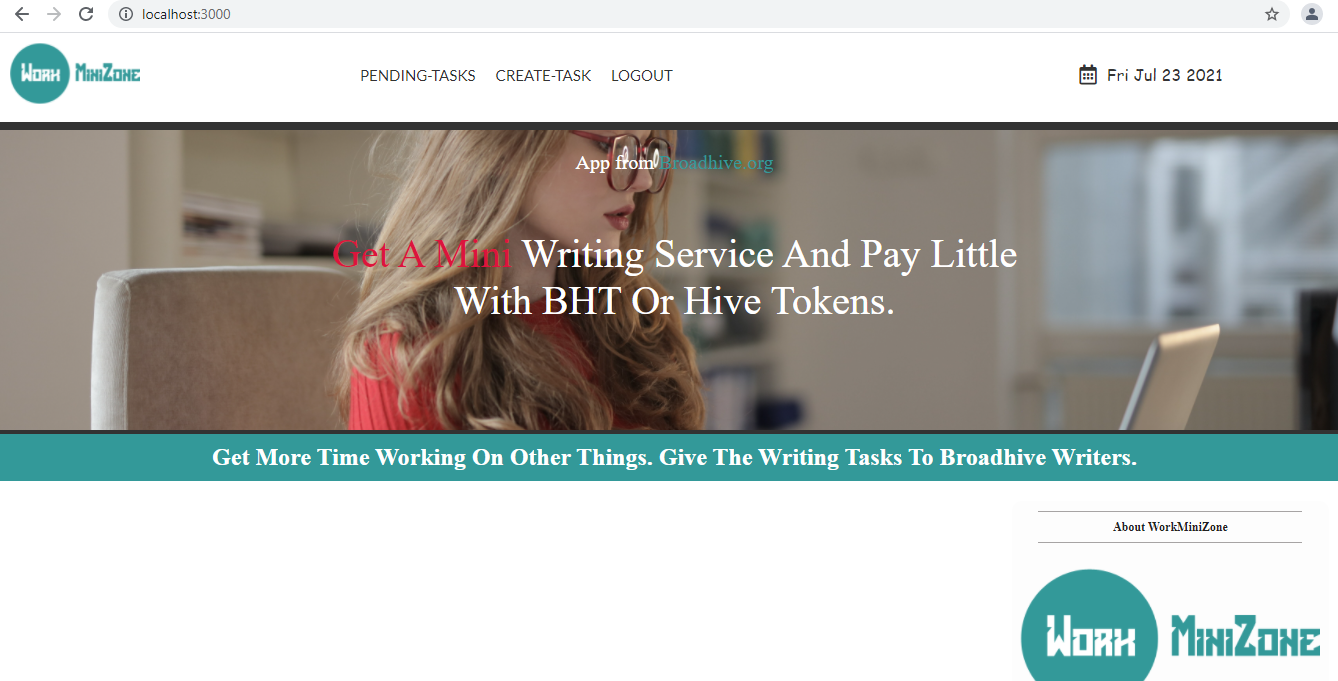 Hello people, trust you are doing great. It has been a very busy week for us in the BHT team. We have been working to make this community better. We plan to build a couple of mini-apps that can help create more use for the BHT token and the first on the list is the WorkMiniZone.
The Aim
In the next couple of days, we will launch the first release of the website and it will come with little features. We do not have many developers in the team yet so we engaged our busy developer to make something little to cater for this aim.
We are planning to make the WorkMiniZone website to be a place for freelancers on the Hive blockchain and above to be taking tasks. But we will start by using the good writers in the Broadhive community. Once there is an influx of REQUESTS, we will expand the app to serve more purposes. There will also be REQUEST for web developments and other technical services.
The Features.
Users will be able to log in with a unique username and password.
Users will be able to CREATE-TASK request with the right details (Writing)
The tasks created will be on the PENDING-TASKS page of the website.
The Task created will leave the PENDING-TASKS once the job is done.
Communication between the CREATOR and the Broadhive writers will be on Discord or Email in case they both have questions.
Payment.
There will be an escrow that will solve this. We will create an account to receive payment for services from TASK-CREATORS and the payment will be sent to the writer after the work is done and the TASK-CREATOR is satisfied.
Broadhive commission.
Broadhive will be taking 2% of every transaction and the 2% will be burnt.
This post is just to give a little overview of WorkMiniZone. The official announcement post will contain more details.
AIRDROP
Will you be eligible for the Airdrop tomorrow? Get some BHT for it.
Thank you!