Book Three NFTs for Frankie Ravens
View these NFTs on OpenSea Here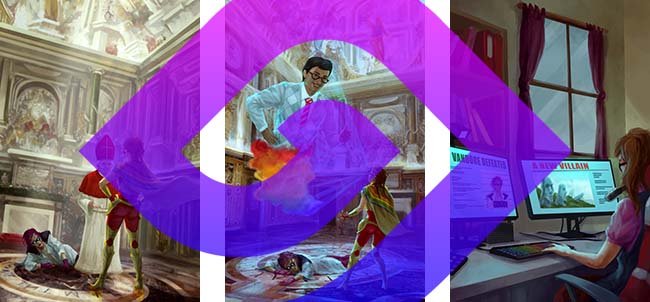 View on Opensea here > https://opensea.io/collection/frankie-ravens

Book three is now complete with beautiful artwork of the Frankie Ravens collection. Three all new NFTs have been added to the Opensea collection titled as follows.
Saving The Day
Frankie has battled her first ever villain after discovering many of her new found powers for the first time.
A Message
Frankie gets a visit from Darpan again this time with hopes but a dark mystery of what is to come.
What's Next
Frankie visits her computer to go over documents of her last battle while a new threat looms on the horizon!
These NFTs are one of a kind and only one is minted on the Ethereum blockchain. There are just two books left while another is currently in the works if you would like to grab your own copy of the Frankie Ravens graphic novel you can here https://gubbatv.com/books/

About Frankie Ravens Graphic Novel
Abandoned at the City Library as an infant, Frankie Ravens is adopted by custodians and grows up reading books and filling her mind with facts from every discipline of knowledge. On her 18th birthday, she is summoned by the Council of Librarians to lead the fight for enlightenment against perpetrators of chaos and disharmony. She battles villains in the real world and in cyberspace using her magic glasses, digital sorcery, and guidance from the Council.

I'm crazy excited for some new announcements not only for the NFT space and my creations there but also with the homesteading content I've been producing here on hive.
I wanted to say thank you for all of the support, encouragement and in general that you wall have been enjoying the content! It means a lot and I appreciate every bit of it.


Graphic Novel | Memoir | NFTShowRoom | OpenSea