I might sound like having a very bad taste of humor, for making such a comment on laughable parody. Knowing also the the we are still lack in basic needs so that this kind of things can happen.
This is about a new tweet from Moto GP rider who are still doing a pre-season ride in Mandalika International Circuit in Lombok Indonesia. The tweet show how he is trying to replicate the daily lives on the Indonesian rider, which is kind of very unsafe.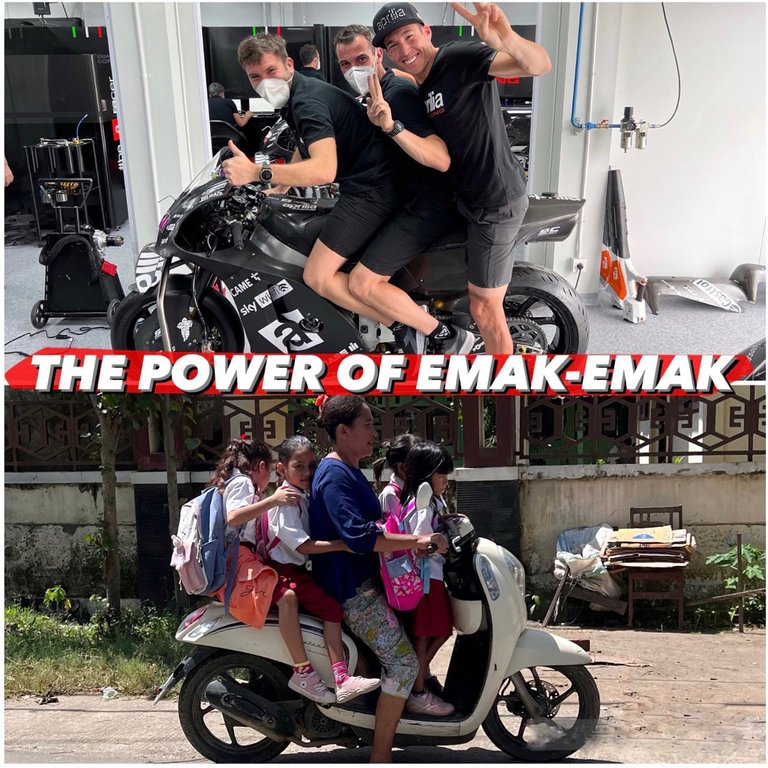 Aleix twitter post
You can see how unsafe is the mother, back riding the kids, I seems she just pick them up from school. I have to admit I am not always a law abider citizen, but that is clearly dangerous.
The parody has already been spread so fast, some national news channel already making article about it, and seems everyone is ok with that kind of thing. It is ok to give those kids some dangerous ride.
It clearly show that we are not always very good in abiding the law, and safety is not our very big concern, at least before we got an accident. Hopefully they will always ok and safe.
The other note is, it shows really the state of our public transportation which is always been bad or no service at all. So that this mother or a lot of other mothers out there has to do that kind of behaviour just to safe gas and get home faster with those kids.
But should we really have to laugh at our safety parody, or it is my humor is just really bad.