Written in ENGLISH and PORTUGUESE.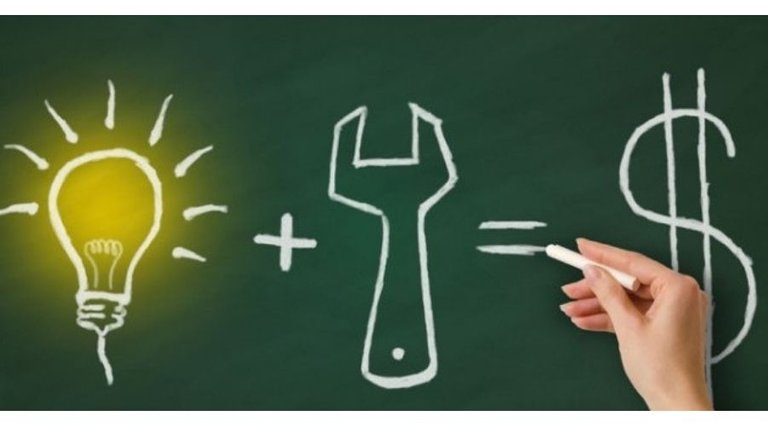 Fonte
In the last year, I started to become very interested in entrepreneurship and that made me study the subject. Basically, I realized that providing a service or selling a product, in order for me to make a profit, I needed to solve a problem. Obviously I didn't need to invent anything, looking at the same world from another perspective was enough for me to glimpse some opportunities. Although I started selling a product on the streets (I intend to make a specific post about this experience), I continued studying in order to find something better, preferably on the internet.
During my studies, several times I stopped and thought the following: "how much money did this invention make for the person solved this problem?". In the capitalist system, it is common for people to strive to develop projects so that they can earn profit. Thus, the profit is expected to be proportional to the size of the problem solved. It is worth mentioning two of the largest companies in the world: Amazon and Facebook. The first solved the problem that existed in the delivery of products purchased on the internet and added value in several other points. The second is present in the lives of the overwhelming majority of people around the world, whether for entertainment on social media or for having a system capable of boosting most existing businesses through paid advertisements.
There will always be an economic reward behind every big problem to be solved. Fuels that do not harm the environment (with an affordable price), global warming, pandemics, lack of clean water, are some of these problems. There are certainly people around the world dedicating themselves to solving them, however, I don't believe it's just for the good of humanity. Without the financial reward, there probably wouldn't be as many people committed to it and, consequently, we wouldn't have solutions being created at the speed we currently have.
So, I came to see that one of the merits of capitalism (I'm not saying it's a perfect system, but I see this situation as one of the positive points) is putting people's selfishness to work in favor of the majority, and that sounds fantastic to me.
Thanks for reading my post.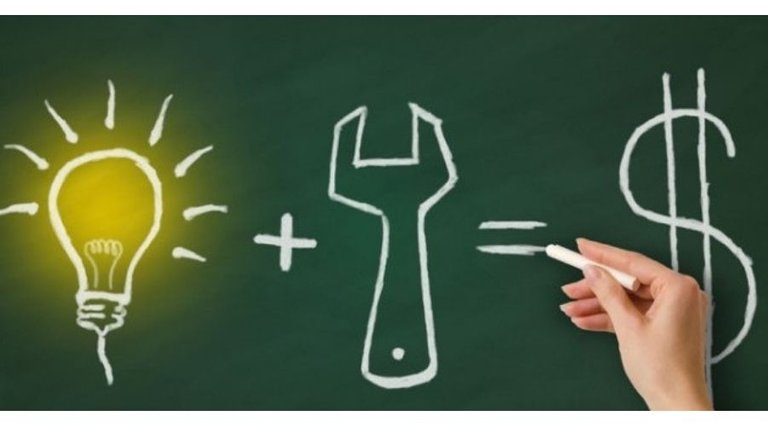 Fonte
PORTUGUÊS

Um dos méritos do Capitalismo

No último ano, comecei a me interessar muito sobre empreendedorismo e isso me fez estudar o assunto. Basicamente, percebi que prestando um serviço ou vendendo um produto, para que eu conseguisse ter lucro eu precisava resolver algum problema. Obviamente não precisava inventar nada, olhar o mesmo mundo por outra ótica era o suficiente pra eu vislumbrar algumas oportunidades. Embora eu tenha começado a vender um produto nas ruas (pretendo fazer um post específico acerca dessa experiência), continuei estudando a fim de encontrar algo melhor, de preferência na internet.
Durante meus estudos, por diversas vezes eu parei e pensei o seguinte: "quanto dinheiro essa invenção rendeu para a pessoa resolveu este problema?". No sistema capitalista, é comum que as pessoas se esforcem no desenvolvimento de projetos para que possam auferir lucro. Assim, espera-se que o lucro seja proporcional ao tamanho do problema resolvido. Vale ressaltar duas das maiores empresas do mundo: Amazon e Facebook. A primeira resolveu o problema que havia na entrega de produtos comprados na internet e agregou valor em diversos outros pontos. A segunda está presente na vida da maioria esmagadora das pessoas ao redor do mundo, seja pelo entretenimento das redes sociais ou por possuir um sistema capaz de impulsionar a maioria dos negócios já existentes através dos anúncios pagos.
Sempre haverá uma recompensa econômica atrás de todo grande problema a ser resolvido. Combustíveis que não agridam o meio ambiente (com preço acessível), aquecimento global, pandemias, falta de água potável, são alguns desses problemas. Com certeza há pessoas ao redor do mundo se dedicando para solucioná-los, contudo, não acredito que seja apenas pelo bem da humanidade. Sem a recompensa financeira, provavelmente não haveria tantas pessoas empenhadas nisso e, consequentemente, não teríamos soluções sendo criadas na velocidade que temos atualmente.
Portanto, passei a enxergar que um dos méritos do capitalismo (não estou dizendo que é um sistema perfeito, mas enxergo essa situação como um dos pontos positivos) é colocar o egoísmo das pessoas para trabalhar a favor da maioria, e isso me parece fantástico.
Obrigado por ler a minha postagem.
---
Posted via proofofbrain.io