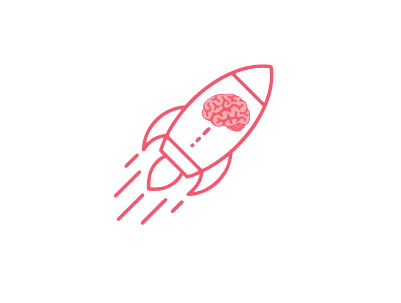 One of the most awaited news from the entire community: News and updates from Tribo POB
For those of you who haven't seen it yet, @proofofbrainio has released more recently here POB Update: New Tribe 2.0 Site = DAO & NFTs and Beneficiary Increase for Outside Apps.
My friends, this is something that could make our Token value again and maybe more than before.
First it's good to remember that we have a tribe open to all kinds of content and people love to write on POB, the engagement and interactions are very good and the Curator system has improved and grown over the last few months.
Só On my part I have managed to reach several posts per day. And I've been getting a lot of nice feedback about it. I have also given a boost in contests like WOTW and Photo Pob Contest, both of which have a lot of participants.
The way the token is distributed and "limited" was also the main difference of this tribe that over the past few months has evolved a lot and solidified even more. But, in the meantime we saw the price of the token drop (which was super normal after all the euphoria at the beginning), but the participants didn't decrease, increased, and continued accumulating more POB in POWER. I have noticed this since I started to do the Brazilian ranking on a weekly basis. All of this shows how users believe in and like the tribe itself. Finally, something new was missing, a horizon for our future and an update given to us today could be the kickoff.
Think with me: We are currently with a very low price on the Token, and the best time to buy and stake and curate yours as well. We have just over 150k of POBs available only, and if one or two whales decide to enter the game it will quickly run out. After the price takes off, a lot of people will want the slice, but they'll have to row everything and post, write and interact a lot to get good rewards. That's why the best time can and should be now. This is like going back to the beginning of the tribe when the first ones managed to take advantage before the price explosion.
My final question is: Are you ready?
==================
Português
POB não está morto. O segundo melhor momento?
Uma das notícias mais aguardadas de toda a comunidade: Novidades e atualizações da Tribo POB
Para você que ainda não viu, @proofofbrainio divulgou mais recentemente aqui POB Update: New Tribe 2.0 Site = DAO & NFTs and Beneficiary Increase for Outside Apps.
Meus amigos, isso é algo que poderá fazer nosso Token voltar a ser valorizar e talvez mais do que antes.
Primeiro é bom a gente lembrar que temos uma tribo aberta para todo tipo de conteúdo e as pessoas adoram escrever no POB, o engajamento e interações são muito boas e o sistema de Curadoria tem melhorado e crescido ao longo dos últimos meses.
Só de minha parte tenho conseguido atingir vários posts por dia. E tenho recebido vários feedback legais sobre isso. Tenho dado uma força também nos concursos como WOTW e Photo Pob Contest, ambos os quais tem bastante participantes.
A maneira como o token é distribuído e "limitado" também foi o principal diferencial dessa tribo que ao longo dos últimos meses evoluiu muito e se solidificou ainda mais. Mas, nesse meio tempo vimos o preço do token cair (o que era super normal depois de toda a euforia do começo), mas os participantes não diminuíram, aumentaram, e continuando acumulando mais POB em POWER. Eu tenho notado isso desde que comecei a fazer semanalmente o ranking dos brasileiros. Tudo isso mostra como os usuários acreditam e gostam da tribo em si. Por fim, faltava algo novo, um horizonte para o nosso futuro e update nos dado hoje pode ser o ponta pé inicial.
Pensem comigo: Estamos atualmente com um preço bem baixo do Token, e o melhor momento para comprar e dar stake e fazer suas curadorias também. Temos pouco mais de 150k de POBs disponíveis apenas, e se uma ou duas baleias resolverem entrar no jogo irá se esgotar rapidamente. Depois que o preço decolar, muita gente vai querer a fatia, mas terá que remar tudo e postar, escrever e interagir bastante para obter boas recompensas. Por isso o melhor momento pode e deve ser agora. Isso é como voltar ao passado no inicio da tribo quando os primeiros conseguiram aproveitar antes da explosão do preço.
Minha pergunta final é: Você está preparado?

---
Posted via proofofbrain.io