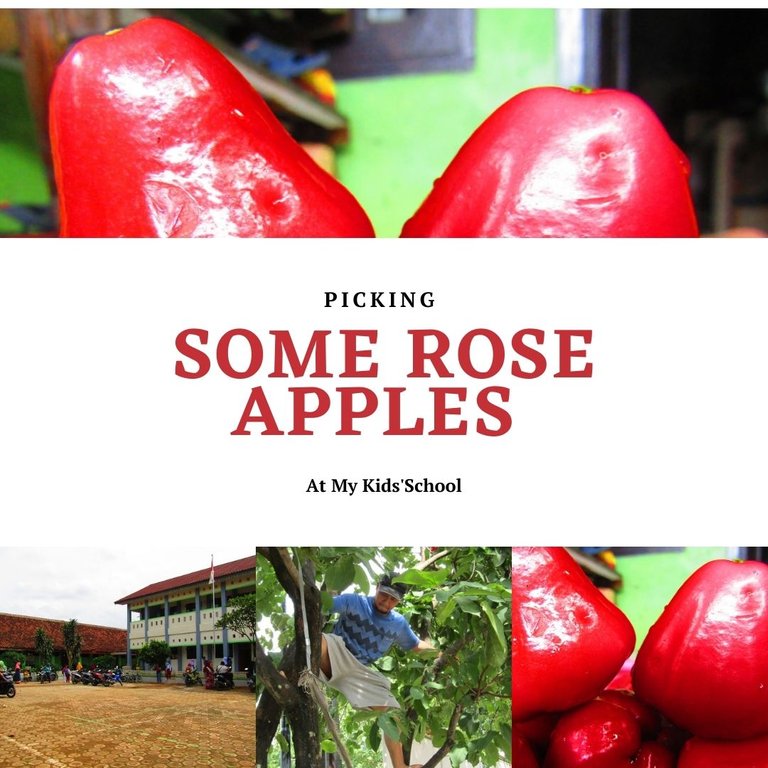 I was in a hurry to get my kids' school. It was around 2.00 PM. I rode my motorcycle and parked in the school yard. I went to pick up my second daughter this afternoon.
My children's school has just been renovated. Now, the school looks great because the school buildings are two storeys.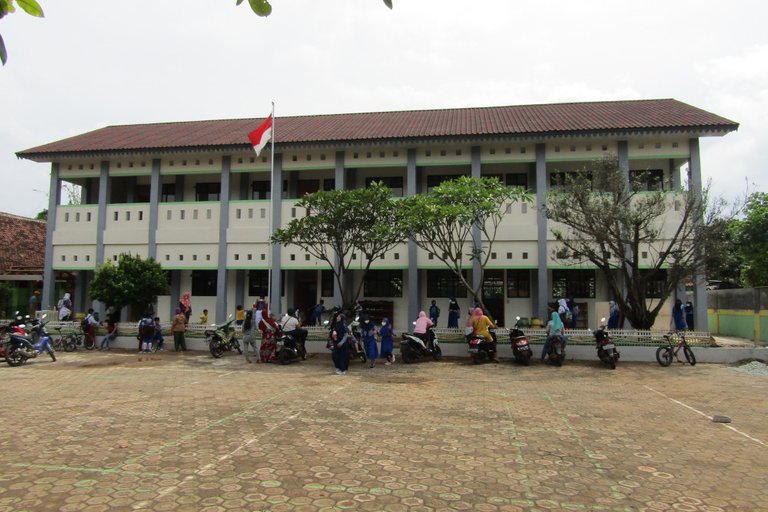 That is the look of the building. The renovation was finished in December 2022- 2021. Children will have more comfortable classrooms now.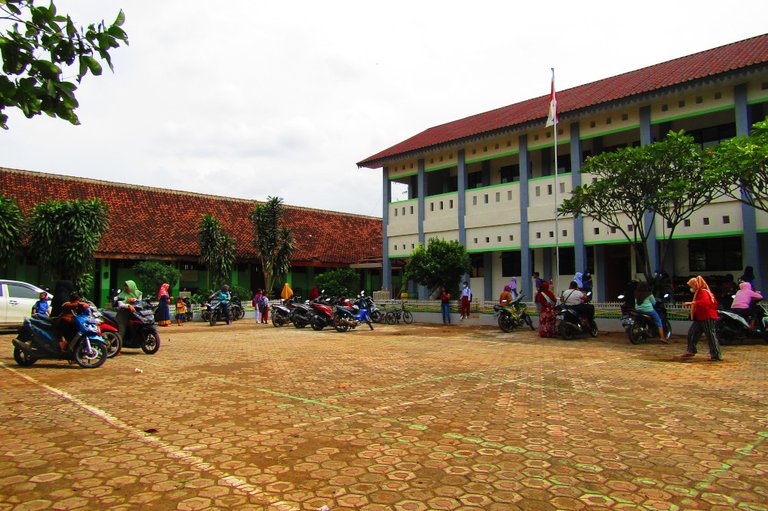 On the left side of the new building, there is the old building. It is still used as a classroom and the teachers' office. There are some parents with their motorcycles waiting for their kids.
While waiting, I took some photographs. I looked at a tree near my motorcycle. There was a rose apple tree. The fruits had fallen to the ground. I think no one picks the fruits.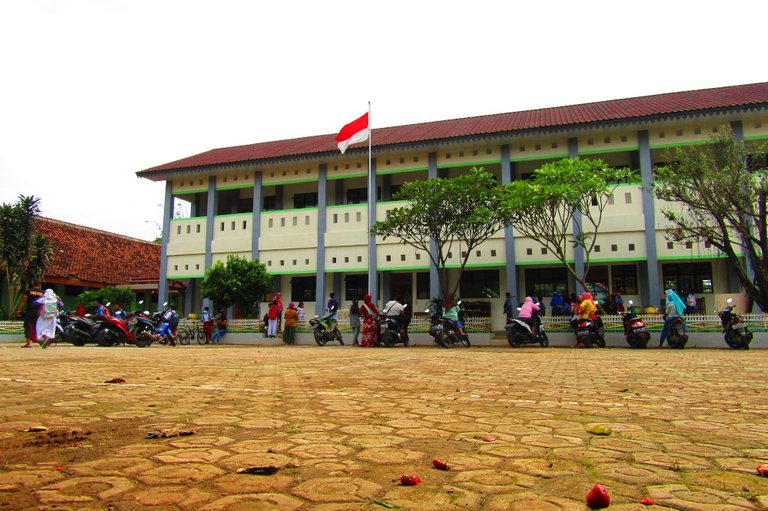 Rose Apple, Wax Apple or Water Apple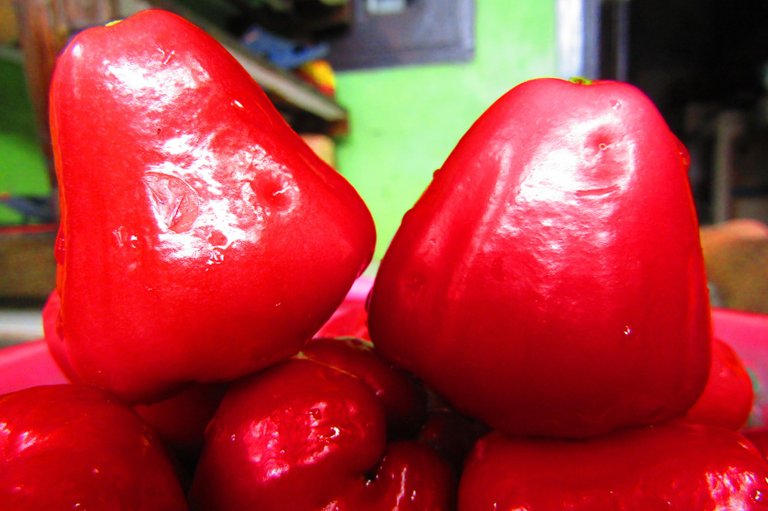 This fruit is called a rose apple, a wax apple, or a water apple. The latin name of the fruit is Syzygium samarangense.
This fruit grows in ASEAN countries. Most fruits contain water. In Indonesia it is called Jambu Air. Jambu means Guava Air means Water. I do not know why the English name is Rose Apple.
There are various species of rose apple. The color and the taste are also varied. Some are red, white, or pink. The taste is sometimes sour.
In Indonesia, this fruit is considered not to have a high commercial value. There are several reasons, including that this fruit is easy to rot. The fruit on the tree also contains many maggots or larvae in it. Therefore, many Indonesian people grow the tree as a sun protection plant. I think larvae in the fruits that cause the fruits are less commercial. Some supermarket sell rose apple from profesional farming and the price is quiet expensive.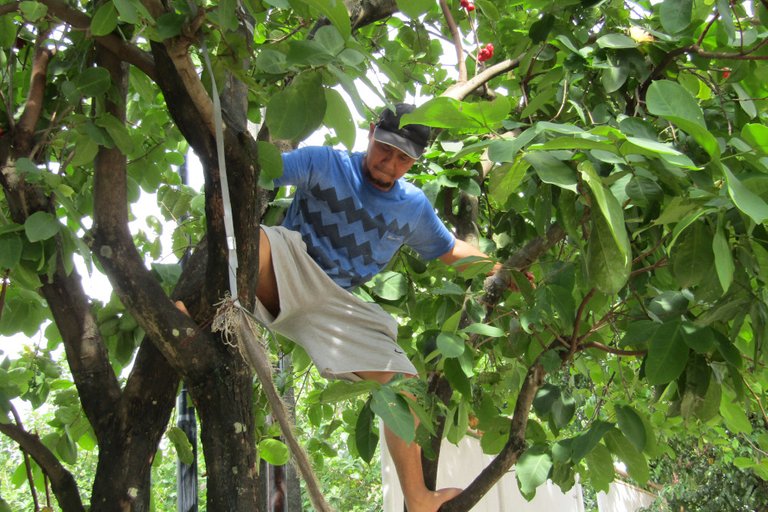 Amazing nutrients in 100 gram of rose apple
| 100 gr of rose apple | Nutrients |
| --- | --- |
| Water: | 87 grams |
| Calories: | 46 kcal |
| Protein: | 0.6 grams |
| Fat: | 0.2 gram |
| Carbohydrates: | 11.8 grams |
| Fiber: | 2.1 grams |
| Calcium: | 8 milligrams |
| Phosphorus: | 9 milligrams |
| Iron: | 1.1 milligrams |
| Sodium: | 11 milligrams |
| Potassium: | 321.2 milligrams |
| Zinc (Zinc): | 0.1 milligram |
| Beta carotene: | 92 micrograms |
| Thiamine: | 0.02 milligram |
| Riboflavin: | 0.38 milligrams |
| Niacin: | 4.6 milligrams |
| Vitamin C: | 5 milligrams |
Source: https://hellosehat.com/nutrisi/fakta-gizi/manfaat-jambu-air/
I think this fruit has low calories and it is good for your diet.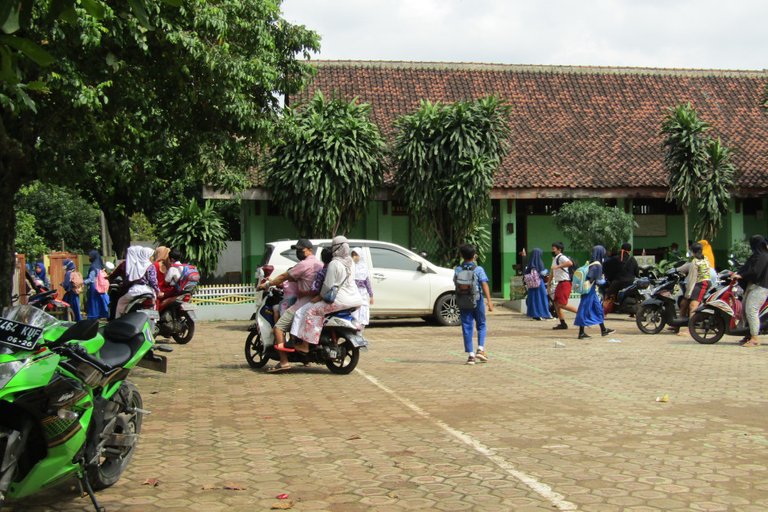 I picked some fruits and brought them home. The fruits were fresh and sweet. Though, I found some larvae in the flesh of the fruit, I tried to take out the larvae with a small knife. Yeah, larvae come from insects that perch on the fruits. I think some good farmers can make the fruits free of the larvae 😴😴😴.