Normally I post a run down of my battles so I have an idea as to what went wrong or went well and try and figure out some strategies. Today I forgot... I KNOW! I forgot!!!
In any case though I did get a screenshot of my reward and I have to say I feel pretty lucky having landed a rare again!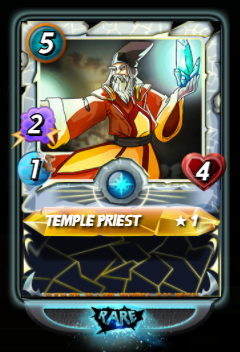 Today's battle was to get 5 wins using a sniper card. I have to say this went better than I expected and only took a total of 8 battles! My others ended up taking 15+ so I'm kind of leaning towards a heavy sniper backup as being a solid play for the future.
It also looks like the season ends tomorrow which will be my first time going through that. Curious to see what happens and it looks like I should land at least one reward from it for the level I reached. Again all earnings from this post are going to go back into buying DEC to level up my deck!
Thanks for all of the support as I venture into crypto gaming.
If you have other games where you earn crypto I'd love to hear about them and join up! Drop them in the comments below thanks!