So this is it. I am in the loading room for Operation Sky Fire.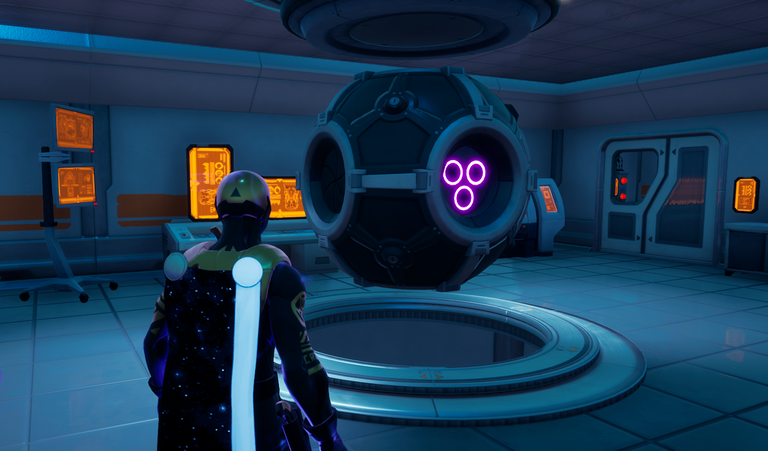 IO is going to try to take this UFO mothership down.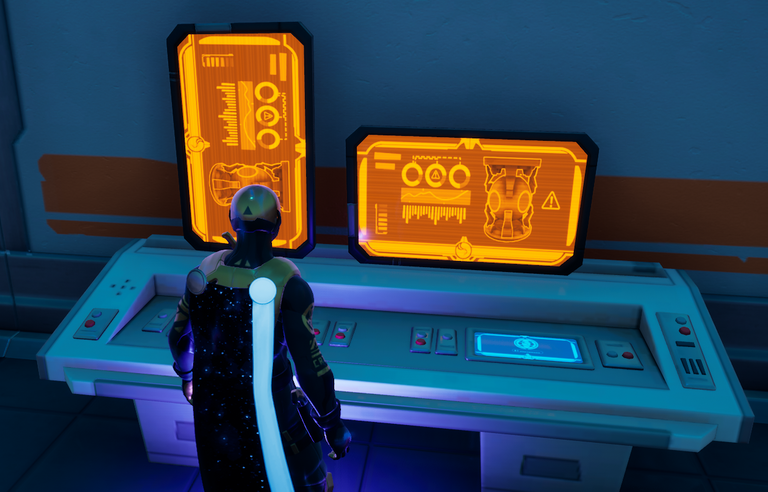 It's fairly obvious what is going on here, but these display screens give us some more clues.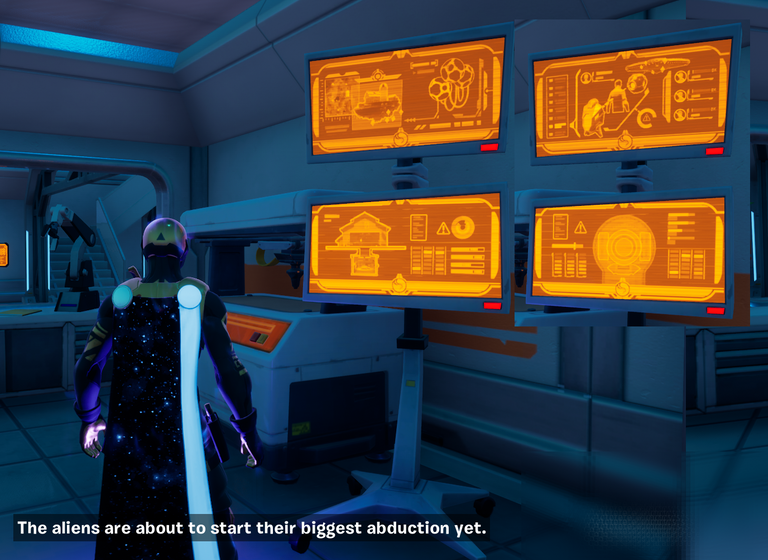 Waiting for the final countdown with Rainbow Rick, Blue Slurp, John Wick and more.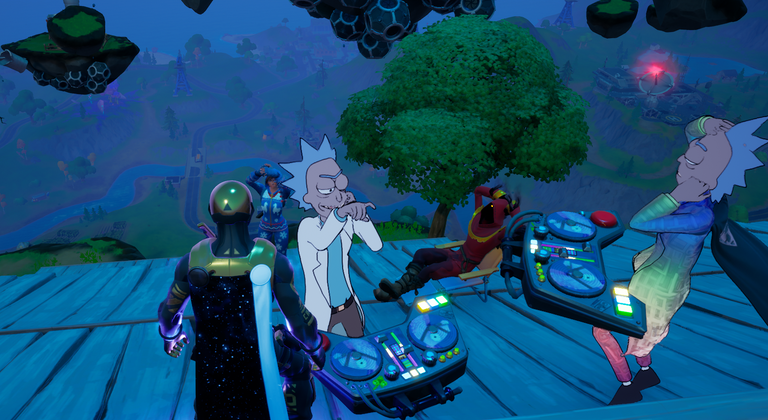 Seven minutes to go--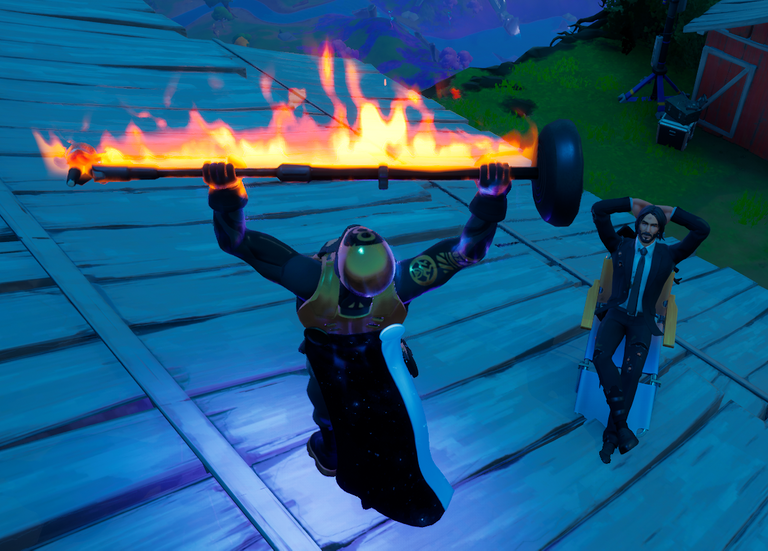 I hope you enjoyed Season 7 and I wonder what will be next.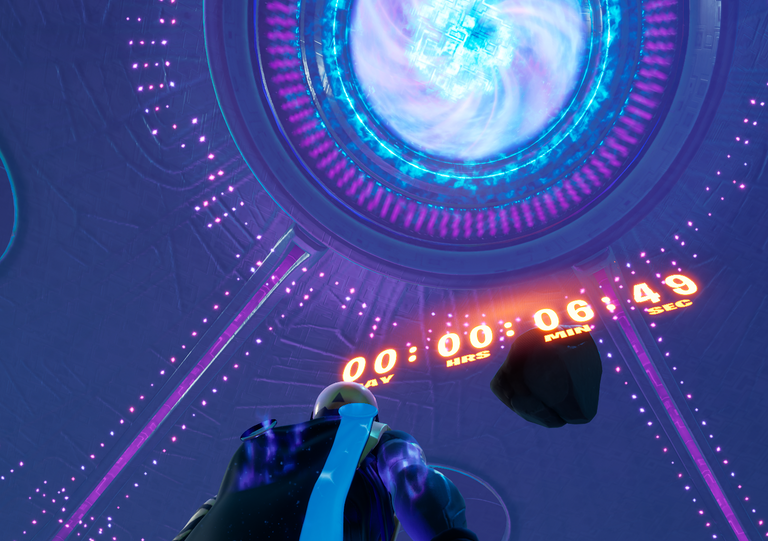 HERE WE GO!! (Thats my brother here with me)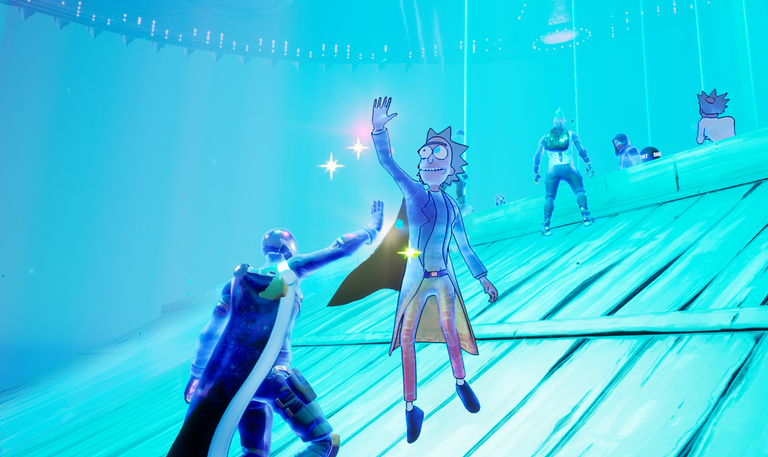 ---
Season 7 Event: Operation Sky Fire
First we were abducted but Agent Sloan opened the gates and we all escaped. We were spotted-

Invaders alarmed you can see them on the upper decks. Sloan continues to open doors and override fields so that we could escape.

Getting around by wormhole seems to be neccecary when you have such a huge spaceship.

They seem to have stocked up on all sorts of Tuna cans for some reason. Do they eat cat food?

This is clearly the hatchery we passed here so I stopped for a closer look.

Wait a second those are two agents! From the midas season, rival spy agencies working together.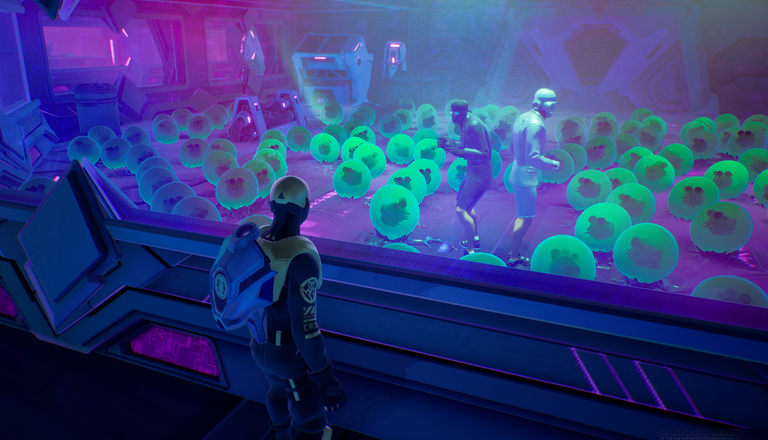 One more wormhole ok lets go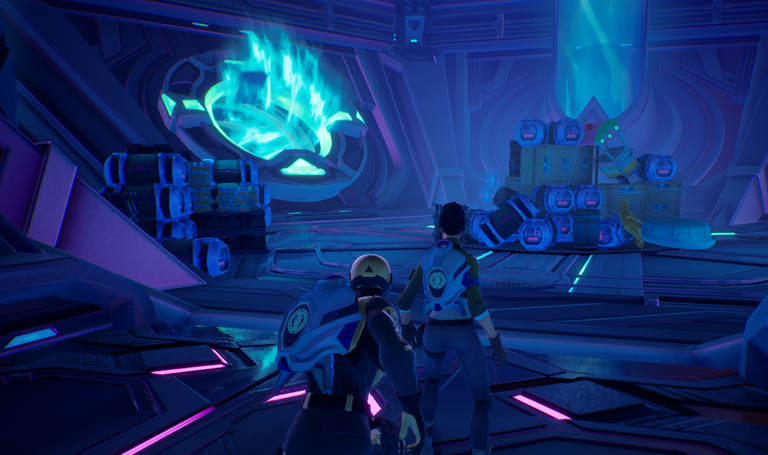 This is like a viewing deck where we wait for the bombs to go off.

---
This is not what I expected to happen. Suddenly the shutters closed and bubbling up from the floor--

What!? NO! THIS IS IMPOSSIBLE--

The Cube (aka Kevin) is a mysterious object that appeared on August 24, 2018".

It begins to glow and starts to discharge explosive voltage, then goes out.

Agent Sloan seems to be doing something and it is not clear exactly what is going on here.

Fortnite dialogue tends to be intentionally vague but this reveals more of the story.

Here we press E to "Reboot" the CUBE. It glows Blue now.
---
The entire shaft begins to lift and we pass through three gateways to a cave like dark room.

We can see two Abductors in the distance which reveals the size of the space inside the mothership.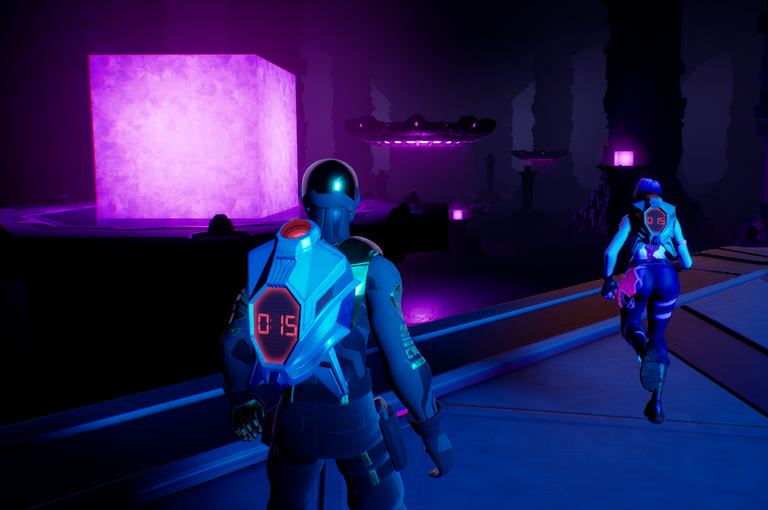 Is that another Cube??
Is that three Cubes?? We knew there were more but..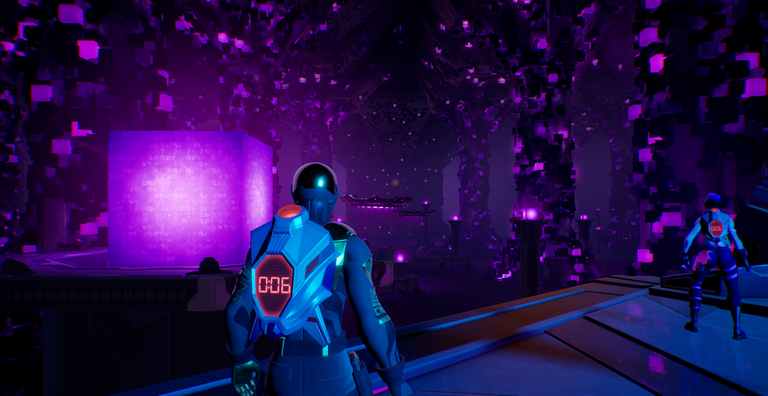 What in the infinity-

Suddenly I am falling and everything is exploding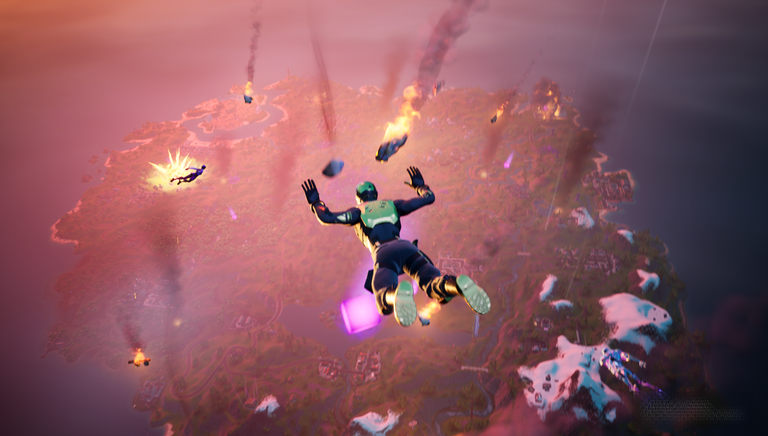 It is absolute chaos! Suddenly I am falling and I can see the chaos below, I see Holly Hatchery explode (no doubt IO taking out the parasite eggs, but I also see that a Purple Cube is falling but thats not the one we rebooted. After I took this screenshot the blue one also fell, so I suspect there will be many scattered across what ruins are left of the island. I see in the distance the Nuclear Plant exploding and space ship parts fall as debris to the island.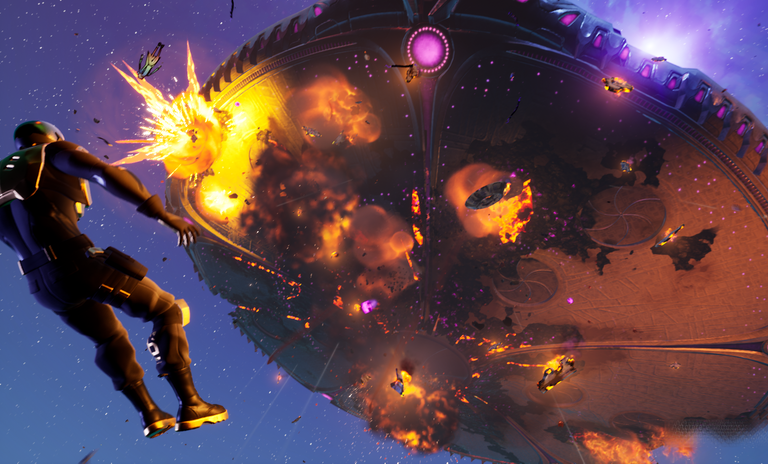 I look up and I see my brother, flying away. I am glad he made it out safely, this is insanity!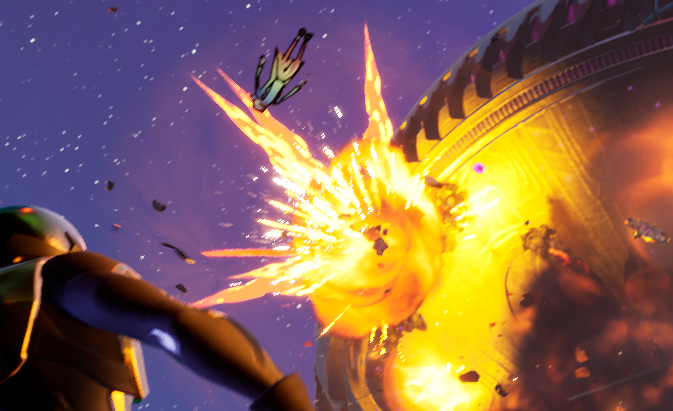 This is going very badly, but what did we think was going to happen??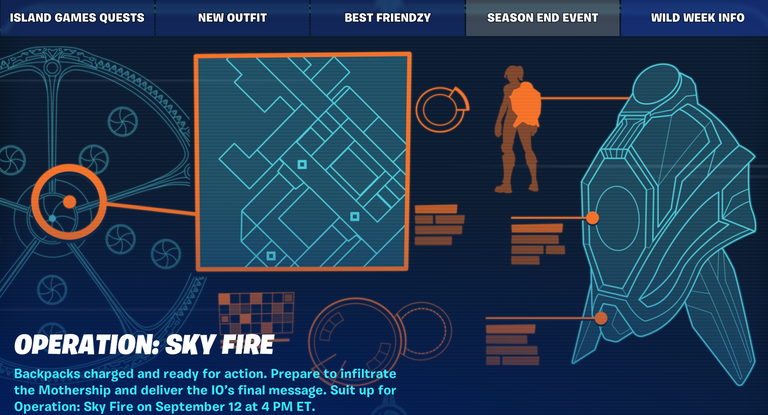 Looks like Sloans plan worked but now we have to deal with the fallout (literally)
---
Watch out for this saucer- this one right here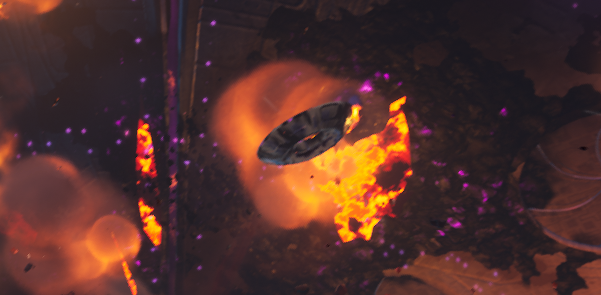 I SAID WATCH OUT!!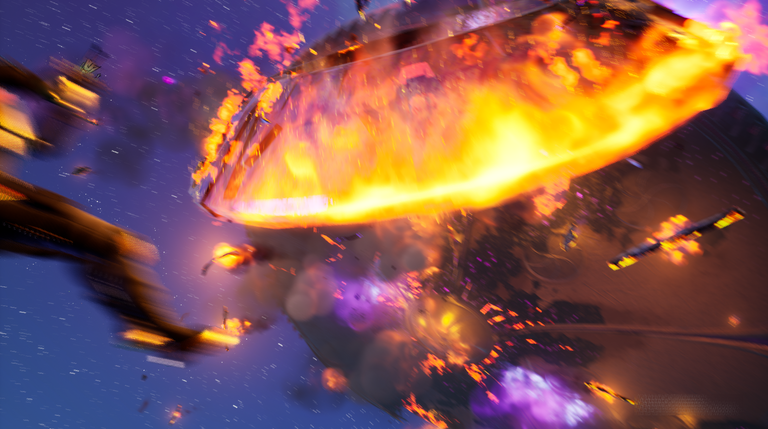 Now we have to wait for Season 8 which starts in 12 hours.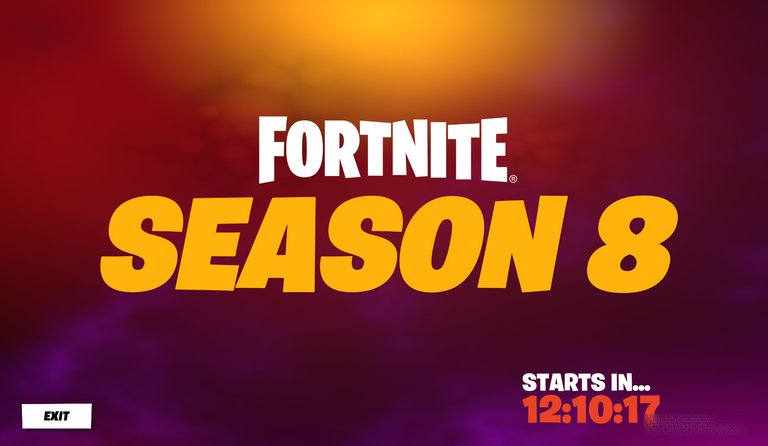 ---
My thoughts? Well I asked for this, and WOW did they deliver! Thank you so much to the deveopers who are clearly listening to the fans of the game and taking suggestions for ideas. As a game that is constantly changing and improving I am eager to see what comes next for Fortnite.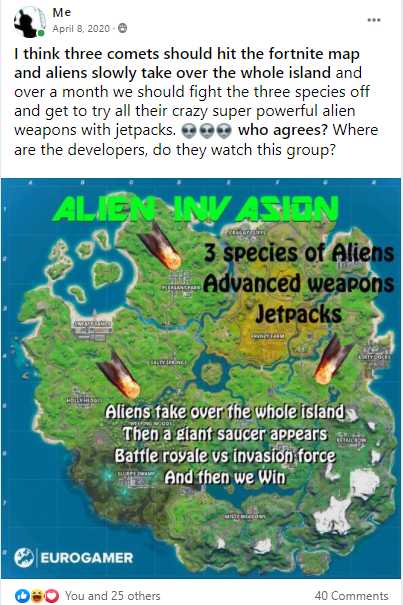 ---
Read More:
Season 7 Event, S7 Quests, Season 7 Discussion, Victory Royale #1, Fortnite Ferrari, Abducted, Victory Royale, Parasites infecting Fortnite, Dance on the UFO today, Finding the last 2, High Tech Alien Weaponry, Toughest AI bot yet, Primal Eliminations, Victory Royale, Spire Assasin, Enjoy The View, Season 5 Event, Predator Challenges, Mando's Bounty, Rescue The Child, Season 5 Characters, Midas hunts for Gold, Keep ranking up, End of the Year, & Dr Doom.
---
For more Fortnite content visit Fortnite & Fortnite_community and use tags #FortniteOnHive! (Fortnite is free to play on PC or consoles, you can just visit https://fortnite.com to download the EPIC launcher.) #GamingEvolved