Dear Fortnite Community,
I propose since there are so many of us here,
that at the appointed time in 2 days hence,
we meet upon the servers of the island.
And we Rumble.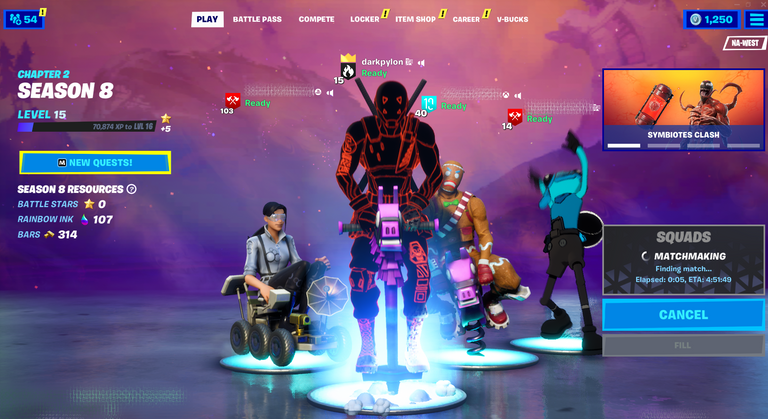 Up to 16 players can join a team rumble
Players:
1 darkpylon (thats me!)
2 zottone
3 Gamers Ghost
4
5
6
7
8
If you are in, say I AM IN and I will send you some pizza.
Please add darkpylon or post your username so you can join.
Watch the countdown!
It is 11:30am my time, this Sunday.
This will be the first of I hope many Sunday Rumbles.