Homemade Focaccia Bread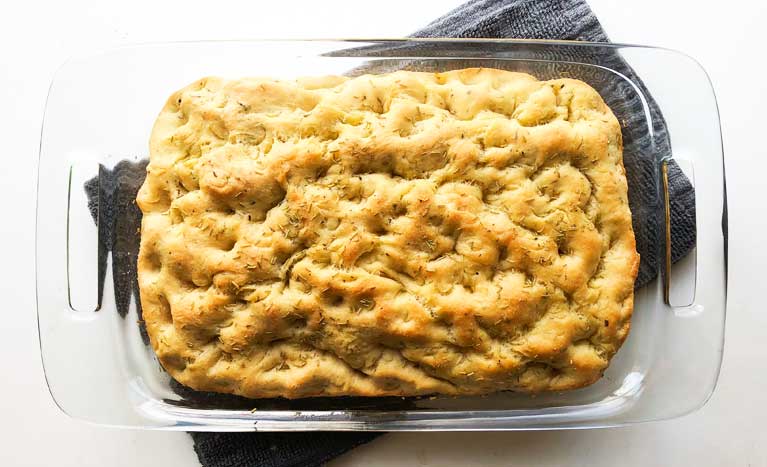 What can I say I love bread!
Many of my recipes are bread or bread related who can relate haha This is a new recipe I tried and I loved the taste so much I just had to share it with you all.
If you've been following my recipes so far you know by now I love simple and easy to do recipes. One of my all time favorite bakery breads is Focaccia so I created the most simple and tasty recipe.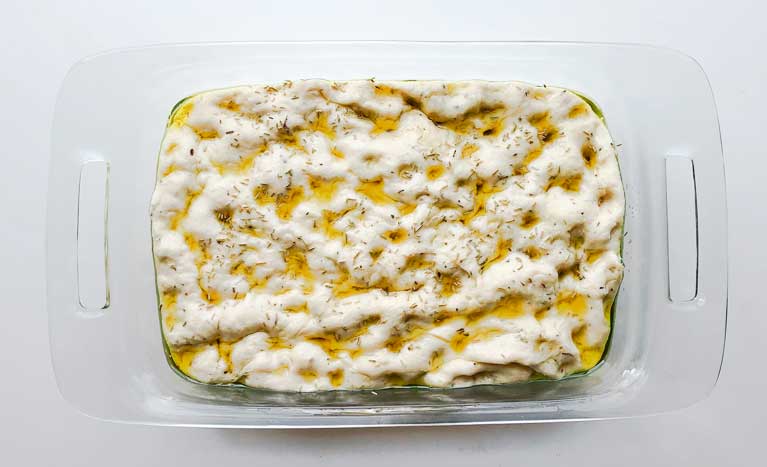 Picture shows bread before adding into oven

Starting Guide
Prep Time: 35 minutes
Cooking Time: 25 minutes
Ready In: 1 hour
Level: Beginner

Ingredients
1 cup warm water
1 teaspoon sugar
1 packet of active dry years or 2 1/4 teaspoons
1 teaspoon salt
1 1/2 teaspoon garlic powder
1 teaspoon dried thyme
2 teaspoons rosemary
1 teaspoon dried basil
1 tablespoon vegetable oil
1 cup olive oil

Instructions
Mix sugar in warm water; then add yeast. Allow yeast to grow for 10 minutes you will see bubbles start to form.
In a large mixing bowl combine flour, salt, garlic powder, thyme, rosemary and basil.
Add yeast mixture and vegetable oil and stir to combine until dough has formed a sticky ball.
If the dough is too flaky add 1 teaspoon of water at a time
Remove the dough from mixing bowl and lightly oil the bowl, place dough back into bowl.
Cover bowl with a cloth and allow it to rise in a warm, draft free area for about 30 minutes.
Once the dough has risen, punch the dough down and flatten into a greased backing dish.
Use your fingers to make indents across the dough and cover dough with 1 cup olive oil spread evenly.
At this point you can also add extra seasonings on top if you want. I personally add some rosemary.
Bake for 25-30 minutes until golden brown on top.
What is your favorite kind of bread?
---
Posted via foodiesunite.net