I want to travel. At some point it could be a great adventure to drive from Seattle to San Diego. This is not that far, it is reasonable for me to drive 300-400km in a day if I am in a hurry, but I will want to stop and see as much as there is to see along the way. This post is going to be a closer look at this.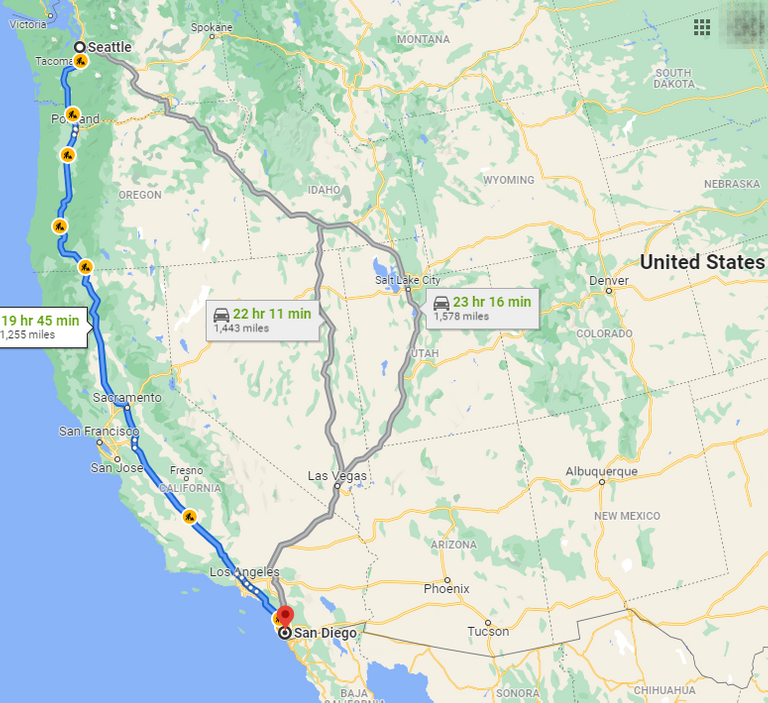 On the first part of this journey I would definitely want to detour and camp north of Hood River, where all these mountainous stratovolcanoes sleep. There are probably campsites everywhere!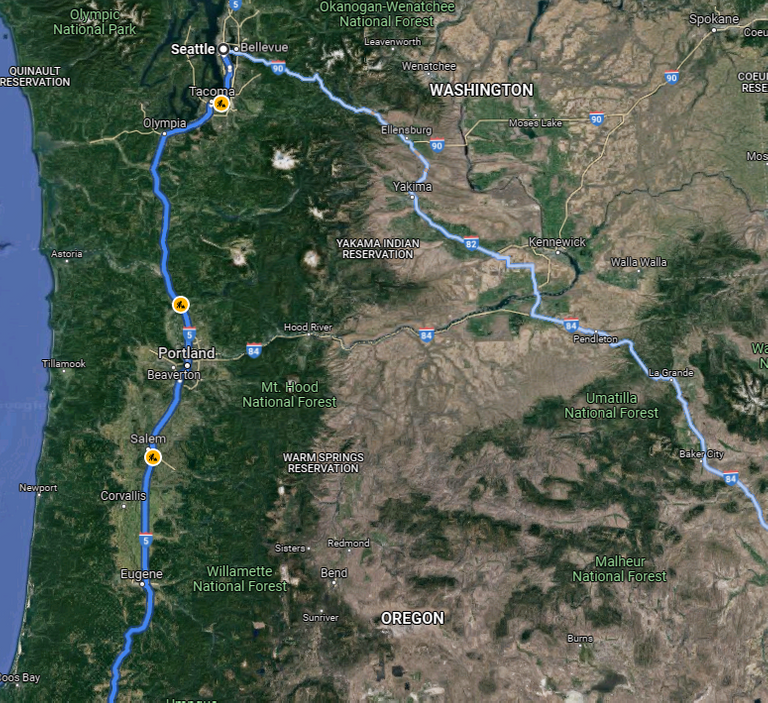 Well would you look at this! A perfect spot near Mt Ranier to take park my RV while I go hike.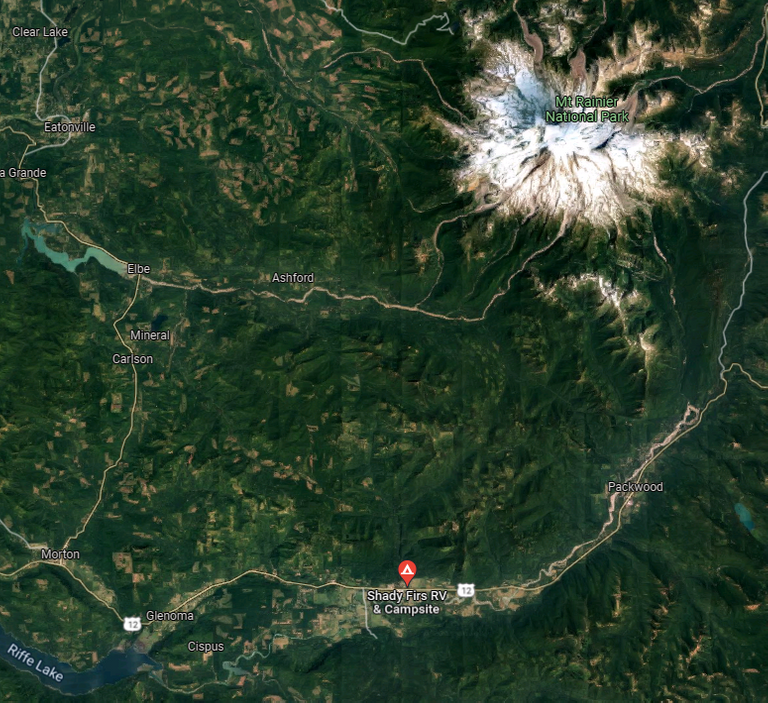 "During an eruption 5,600 years ago the once-higher edifice of Mount Rainier collapsed to form a large crater open to the northeast much like that at Mount St. Helens after 1980. " USGS
There are some punk rock places in Portland I would definitely check out. Black Water Records, , Black Water Bar, Another State Of Mind, Yamhill Pub, B Side Tavern. Never been there, will definitely check it out if I am around this area. What else is there to do in Portland?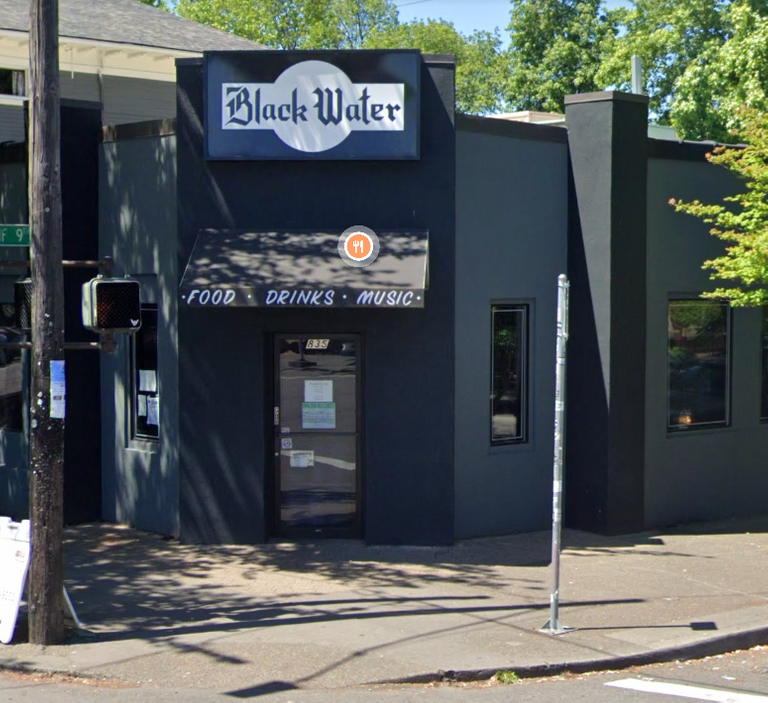 If I make it to Salem there is a place called Pheonix RV Park that is right next to a grocery store.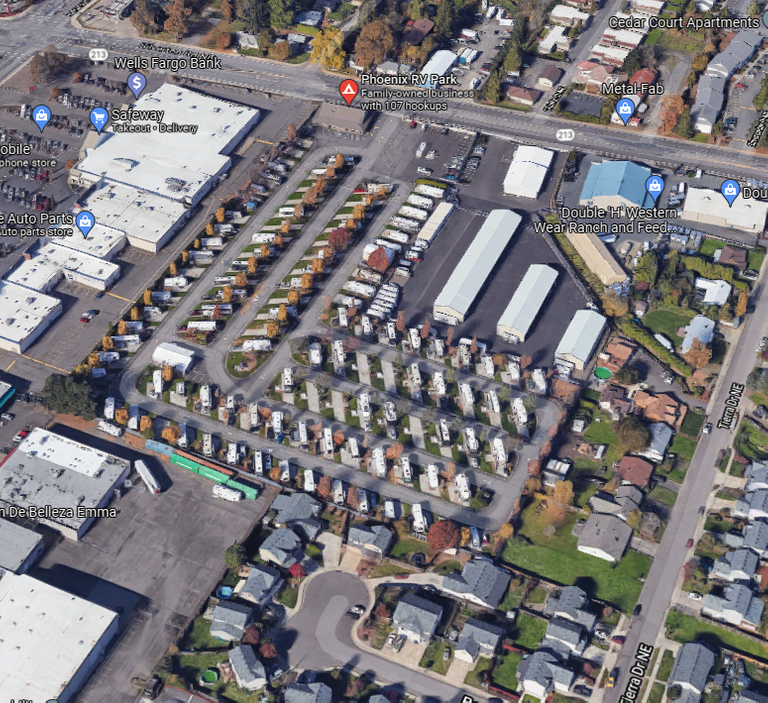 I can also check out a few museums here including Deepwood Museum & Gardens.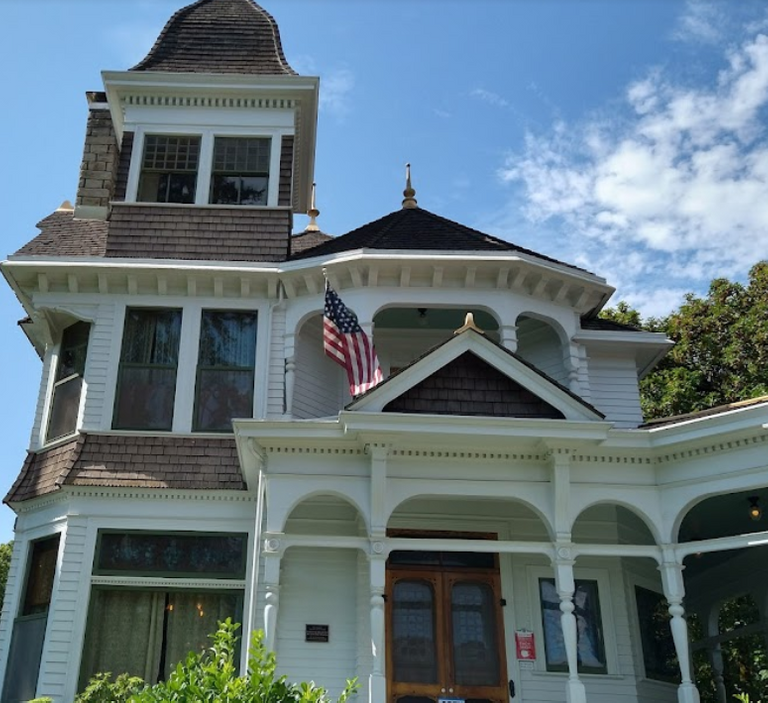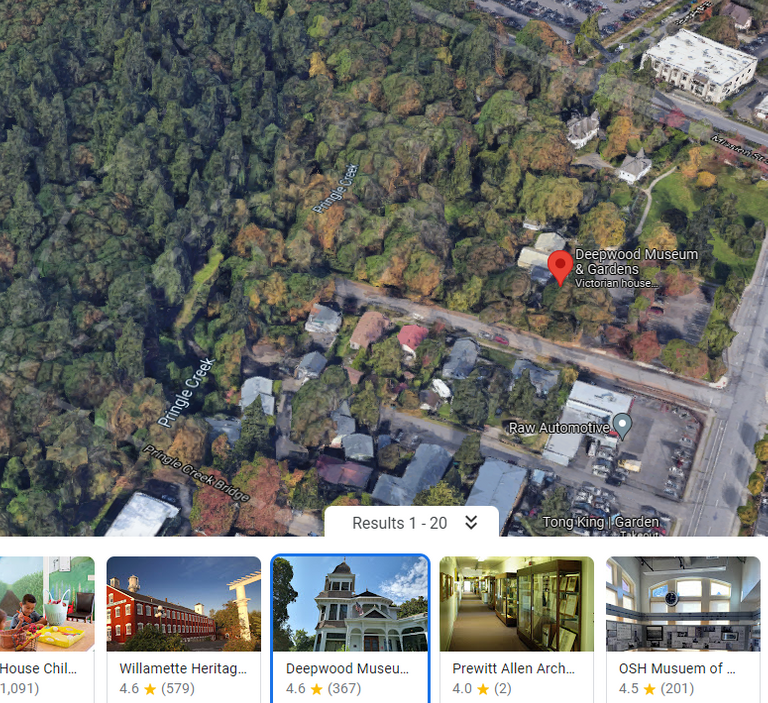 I want to see something interesting. What is really fascinating about this part of America?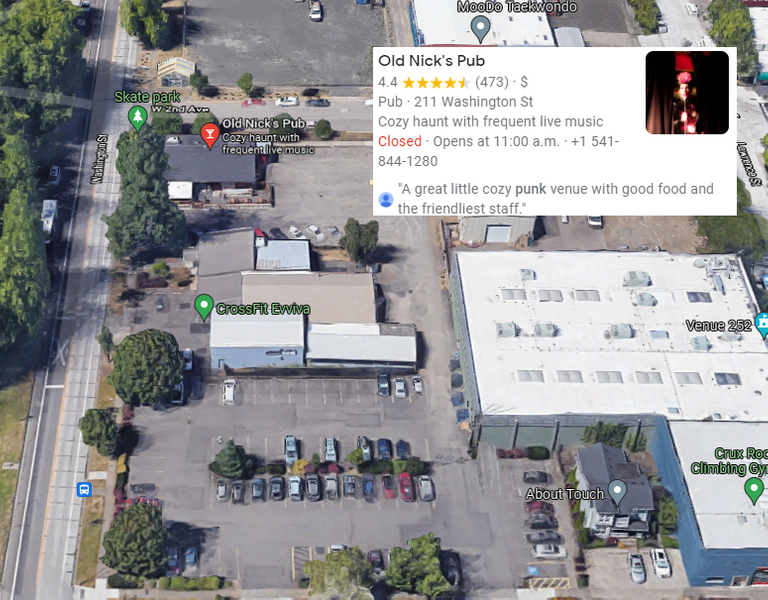 I would definitely kick it at Old Nicks Pub in Eugene Oregon. Anybody ever been here?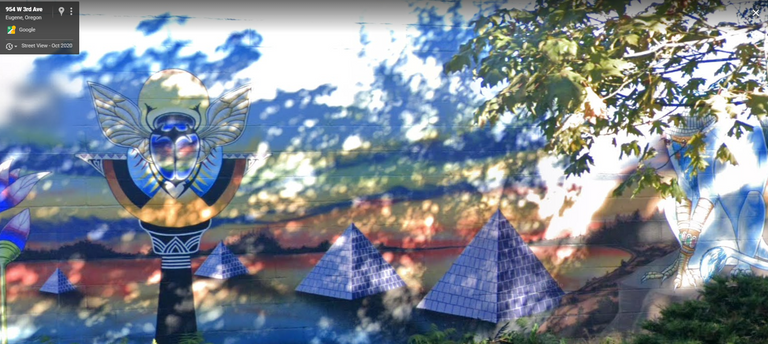 This art looks really cool! I am looking for a place called Slash n Burn, is this it?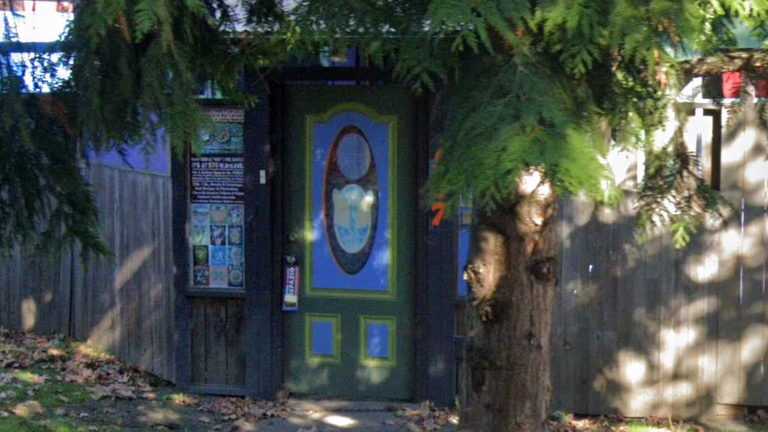 Where should I go next? Join me on my next post when I find out what to do in Oregon!
---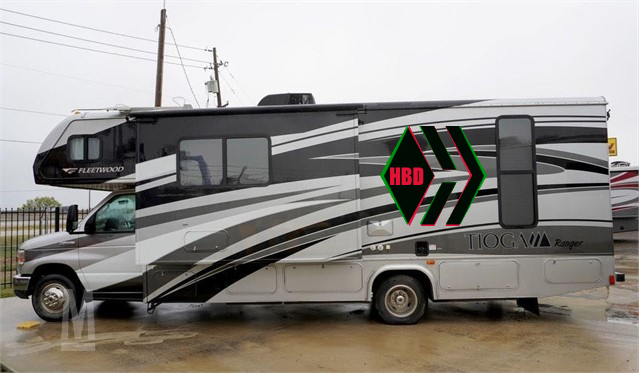 I am saving for a Fleetwood Tioga!
If you would like to help, please donate 10 HIVE or 5 HBD!